Board Awards – 2013
Rainbow District School Board paid tribute to dedicated employees and community partners at the Board meeting held on Wednesday, May 29, 2013 with the presentation of Awards for Outstanding Contribution to the Co-Curricular Program, Community Partnership Awards, Awards for Excellence, the Go Green Globe Award, the Barbara Konarek Memorial Award and the William N. Roman Teacher of the Year Award. Employees with 25 years of service were also recognized.
"With the presentation of these awards, we continue a rich tradition of honouring excellence in Rainbow Schools," said Board Chair Doreen Dewar. "We are proud of our employees and community partners for their commitment. On behalf of the Board, I would like to congratulate all award recipients for their outstanding achievement."
"The contributions of our individual award recipients vary, but they all have one thing in common," said Director of Education Norm Blaseg. "They are dedicated employees and dynamic educational partners who go above and beyond the call of duty to reach minds and touch hearts in our schools and the communities that we serve."
Awards for outstanding Contribution to the Co-Curricular Program – 2013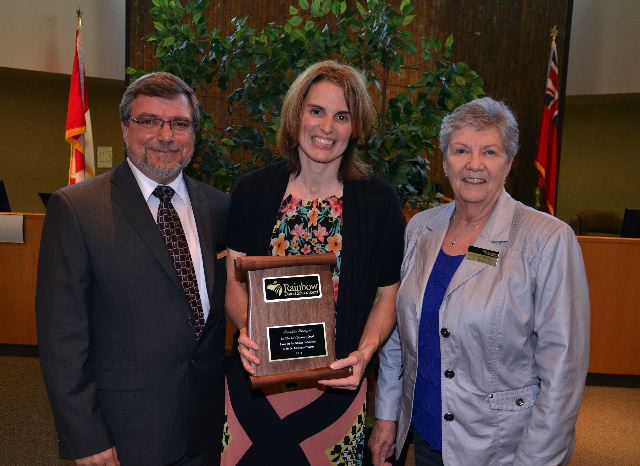 Jennifer Bourget – Teacher – Lo-Ellen Park Secondary School
Jennifer Bourget is a highly respected teacher and program leader of guidance who has coached girls' basketball throughout her 15 years of service with Rainbow District School Board. Her teams from Lasalle Secondary School and Lo-Ellen Park Secondary School have won numerous local, regional and provincial honours. In addition to building a successful secondary school girls' basketball program, Jennifer Bourget has coached with the Laurentian Lady Vees and with the Ontario Basketball Association.
The young women under Jennifer Bourget's tutelage hone their skills while gaining positive character development and enhanced levels of confidence. Through her leadership, they grow to truly understand the value of teamwork, commitment and perseverance. She effortlessly engenders a powerful level of commitment and trust in her student athletes. They see her as a deeply caring and loyal adult and they are quick to return those qualities. An exemplary role model, Jennifer Bourget is an ideal candidate for an Award for Outstanding Contribution to the Co-Curricular Program.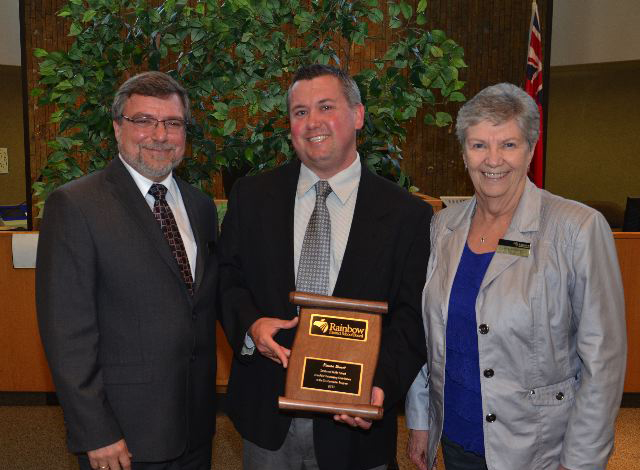 Trevor Dewit – Principal – Larchwood Public School
Since joining the Board in 2001, Trevor Dewit has served students as a teacher, coach, convener and administrator. He has been a leader in volleyball giving students opportunities to develop their athletic abilities in a spirit of friendship and fun. He has coached volleyball at Northeastern, Valley View, Confederation, MacLeod and Larchwood. Coaching highlights include several Rainbow championships and a provincial gold medal. Over the years, he has also coached numerous basketball, golf, and track and field teams and convened volleyball and slo-pitch.
Trevor Dewit has demonstrated his commitment to athletics as a member of the Rainbow District Elementary Sports Council, which was created to enhance athletics for students across Rainbow Schools. Through his leadership, he has inspired students to participate in a variety of activities. More importantly, he has nurtured the development of their skills and character through sport. His teams have always shown tremendous pride and respect. A dedicated and talented convener and coach, Trevor Dewit is most deserving of an Award for Outstanding Contribution to the Co-Curricular Program.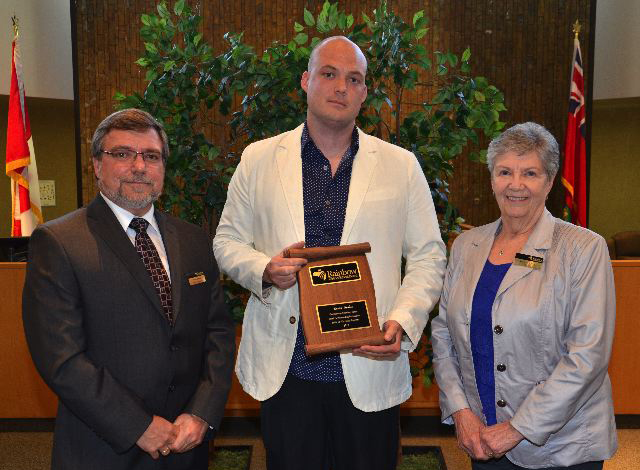 Curtis Gudrie – Volunteer – Confederation Secondary School
Curtis Gudrie began volunteering with Rainbow Schools soon after his family moved to Sudbury. Over the past eight years, he has coached teams and organized sports camps for students at Pinecrest Public School, Chelmsford Valley District Composite School and Confederation Secondary School. He has been the defensive coordinator for the junior and senior football teams at Confederation Secondary School for the past five years. Under his leadership, the Chargers defense has been ranked among the best in Northern Ontario.
Whether on the basketball court or the football field, Curtis Gudrie has gone the extra mile to get to know the students in his care and be a positive influence in their lives. They can count on Curtis Gudrie to help them with whatever life brings their way. He has been more than just a coach to all. He has been a true friend that is there in both the good times and the bad times. Rainbow District School Board is pleased to honour Curtis Gudrie with an Award for Outstanding Contribution to the Co-Curricular Program.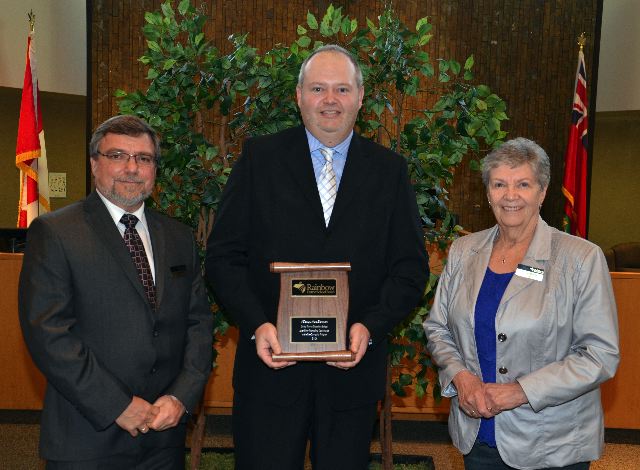 Kerry MacLennan – Volunteer – Lively District Secondary School
Kerry MacLennan has been a member of the Lively District Secondary School coaching team since the day he graduated from the school in 1991. He has served as a chauffeur, supervisor, assistant coach, mentor and coach to numerous athletes in a range of sports, from flag football, to hockey, softball, volleyball and golf. Over the years, he has won many City and Northern Ontario championships. The success of Lively District Secondary School's teams is largely due to Kerry's commitment and professionalism.
He instills a sense of confidence in his athletes, helping them to develop as individuals and teams. He believes in them and, as a result, they believe in themselves and excel in their sport. Kerry shares his time and talent with other coaches at the school. He helped guide the flag football team coaches throughout the 2012-13 season. With his support, the team captured the league title. Rainbow District School Board is grateful to Kerry MacLennan for his contribution to the athletes, coaches and programs at Lively District Secondary School where he continues to be a proud Hawk. Congratulations!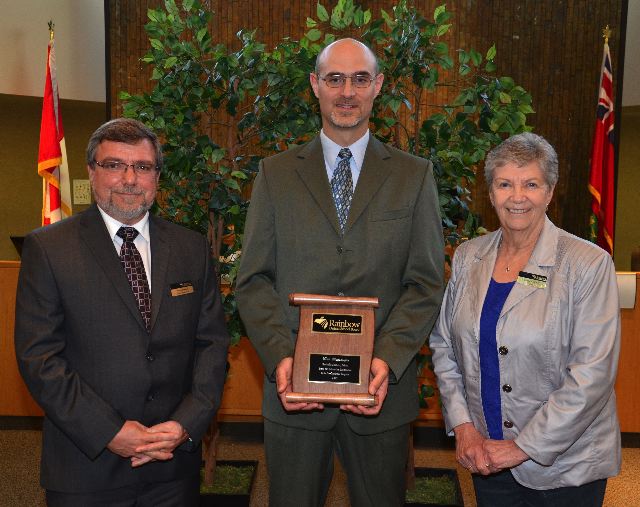 Chris Theijsmeijer – Teacher – Manitoulin Secondary School
Throughout his seven years with the Board, Chris Theijsmeijer has made an immense contribution to the athletic and artistic life of Manitoulin Secondary School. Under his leadership, the tennis team has won numerous Northern titles and competed provincially. He has also coached girls' basketball and been a member of the OFSAA Boys' A Volleyball local organizing committee. He instills in his players a sense of fair play and sportsmanship.
Chris Theijsmeijer has also been a driving force in the school's dramatic arts. For the first time in over 20 years, Manitoulin Secondary School mounted a full-scale musical last year. Anything Goes! received rave reviews. Chris and his wife Heather also started the school's first Vocal Ensemble. Chris Theijsmeijer quietly contributes to fundraising activities, movie nights, music concerts, sustainability projects, e-learning, the school's spiritual student group, the school's GSA, Rainbow Rights Alliance, and the community in which he lives. An exceptional role model, he wants students to find peace with themselves and with others and he ensures that his school creates a welcoming environment where everyone belongs. Congratulations!
Community Partnerships Awards – 2013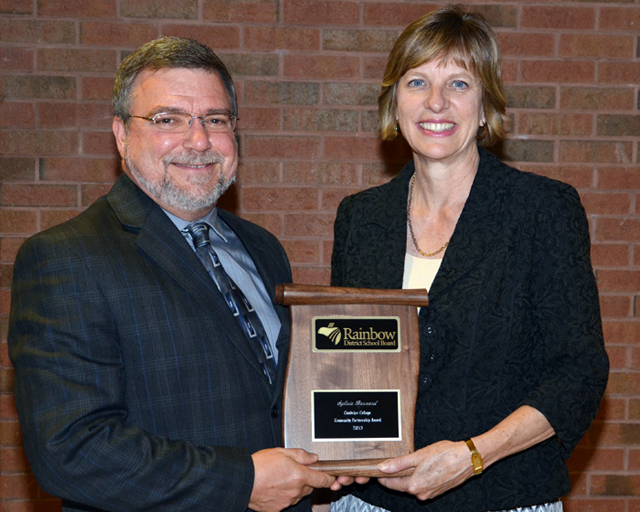 Sylvia Barnard – President – Cambrian College
Sylvia Barnard is retiring this spring following a career in public education that has spanned more than 35 years. As President of Cambrian College since 2002, she has been dedicated to the development of strategies to ensure Cambrian's future as a leading postsecondary institution. One of her primary areas of focus has been on establishing new partnerships. Under her leadership, Cambrian College and Rainbow District School Board have worked together to offer unique opportunities to secondary school students.
Students can now earn dual credits that can be applied towards both their secondary school diploma and their postsecondary education. Cambrian College has also supported the Ontario Youth Apprenticeship Program (OYAP), Technological Skills Competitions, Transition Evenings, and, most recently, the launch of a secondary school within the college. Students at Barrydowne College earn credits, build social skills, and develop links to community college programs. All of these opportunities open doors for our students. Rainbow District School Board thanks Sylvia Barnard for her contribution to Rainbow Schools. She is a most deserving candidate of a Community Partnership Award.
Frank Brunton – Volunteer – Carl A. Nesbitt Public School
Frank Brunton has coached curling at Carl A. Nesbitt Public School for the last six years. Believing in playing hard and playing fair, he dedicates many hours to ensuring students receive the best possible experience. He supervises, coaches and coordinates travel arrangements to four bonspiels a year. He secured corporate sponsorships for team equipment and facilitated the ordering of team jackets. Frank Brunton is also one of two curling coaches at Lo-Ellen Park Secondary School where the girls' team won its first City Championship in 40 years and the boys' team reached the semi-finals.
Beyond curling, Frank has chaperoned intermediate enriched math students to the provincial championships in southern Ontario, giving them an opportunity to compete among the best math students in the province. He served as one of the parent volunteers for the Grade 8 French Immersion excursion to St. Donat, Quebec this year. He has also served as a Chair and member of School Councils at Westmount, Nesbitt and Lo-Ellen Park. Frank Brunton's personal commitment to Rainbow Schools makes him an ideal candidate for a Community Partnership Award.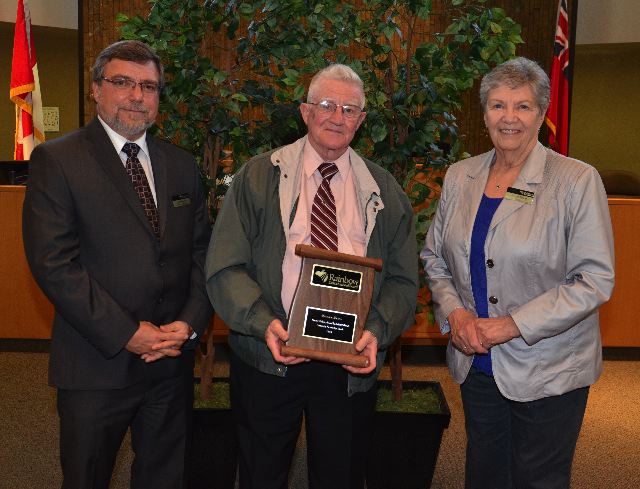 Charles Ketter – President – Greater Sudbury Board Basketball Officials
Charles Ketter developed a love for basketball in high school and has been a constant presence on basketball courts across Northern Ontario for the last 57 years. A long-time educator in Sudbury, he coached wherever he taught. He began his officiating career in his hometown as a founding member of the North Bay Officials Association at the age of 18. As the long-time president of the Greater Sudbury Board Basketball Officials, he remains as active as ever.
Charles Ketter has the distinction of having been awarded a lifetime membership by the International Association of Basketball Officials. He is one of only 10 Canadians in the 16,000-member organization. As a champion of basketball, he has officiated at many high school games, sharing his love of the sport with generations of students. For his contributions, Charles Ketter will be inducted into the House of Kin Sudbury Sports Hall of Fame on June 12th. He is a most deserving candidate of a Rainbow District School Board Community Partnership Award.
Awards for Excellence – 2013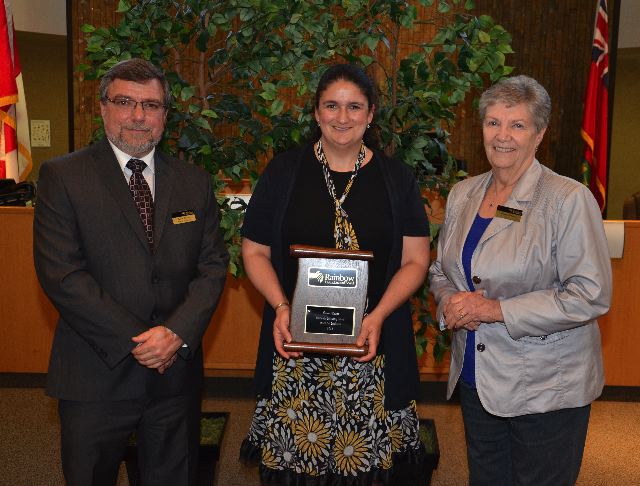 Yana Bauer – Vice-Principal – Manitoulin Secondary School
Yana Bauer has been an educator at Manitoulin Secondary School for 10 years, including Program Leader of Literacy and English. Under her leadership, English teachers worked collaboratively to foster student engagement and a love of words. She has encouraged aspiring writers to publish their works and brought together student journalists to create the school's first newspaper. She motivates all students to achieve their full potential. Success rates on the Ontario Secondary School Literacy Test have continuously improved since 2007.
Yana is respected among colleagues for her strong work ethic and leadership. She is the champion of new initiatives, including English Learning Cycles, Framework visits, the staging of the school musical, the redevelopment of the school website which incorporates a virtual library, and the launch of a portable netbook lab for cross-curricular use. She has also served as a mentor to new teachers. This year, Yana has been Acting Vice-Principal at Manitoulin Secondary School, where she uses her firm, but fair approach to create win-win situations. Yana Bauer is an ideal candidate for an Award for Excellence.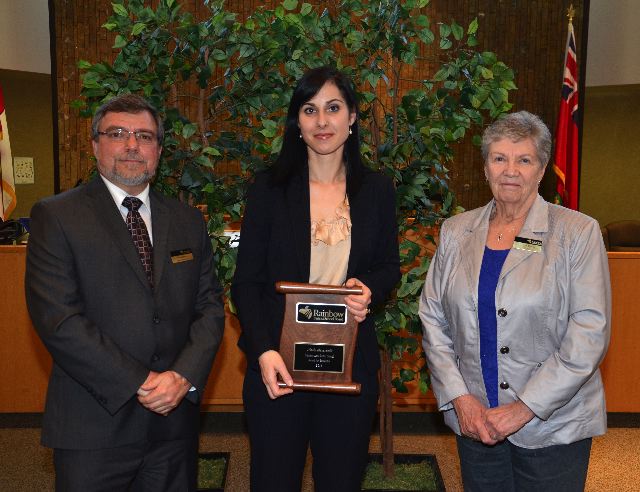 Nadia Berardelli – Teacher – Princess Anne Public School
In her daily practice as a teacher, Nadia Berardelli demonstrates her belief that students come first. Since joining the Board in 2002, she has proven to be a versatile educator who reaches out to the school community, nurturing trusting relationships with students and parents. A team builder, she also works in partnership with her colleagues, guiding and supporting them to develop and implement programming to ensure student success.
In her current role as a special education resource teacher, guidance and student success teacher, Nadia works closely with everyone at Princess Anne Public School to support students at risk. Through her work on in-school teams and in professional learning communities, she sets high expectations for herself, her colleagues and, more importantly, the students in her care. She is an active listener who understands when to push and when to pull back. In Nadia's world, there are no problems, only solutions. A champion for children, Nadia Berardelli is most deserving of an Award for Excellence.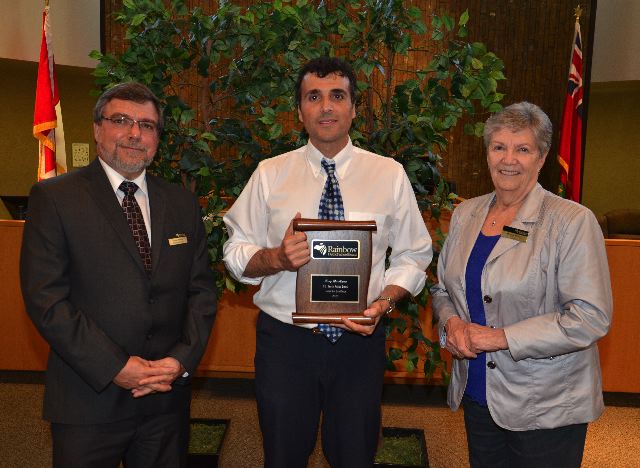 Tony Di Marco – Teacher – R.L. Beattie Public School
Tony Di Marco joined Rainbow District School Board ten years ago. He currently teaches Grade 6 English to French Immersion students at R.L. Beattie Public School. Tony Di Marco is well respected and appreciated by the entire school community, including students, parents and colleagues. He has high expectations of himself and each learner. His commitment to student success is clearly evident in the tangible results that he experiences, year after year.
His students consistently achieve over 92 per cent on EQAO assessments. Over the past two years, 100 per cent of his students achieved at or above the provincial standard, which is quite an accomplishment. Students want to be in Mr. Di Marco's class. Parents also want their children in his class. He is equally as respected by his peers. He likes to share his ideas with others and his very professional approach with colleagues and administrators has endeared him to many. Tony Di Marco epitomizes teaching and learning. He is a most deserving candidate of an Award for Excellence.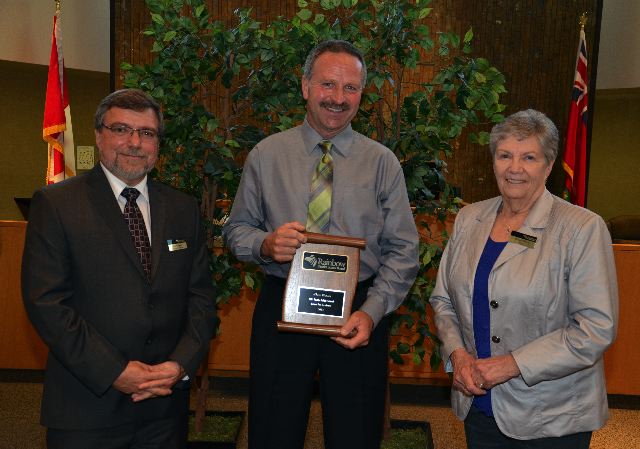 Norm Groulx – Custodian – R.L. Beattie Public School
Norm Groulx is a highly dedicated custodian who goes above and beyond the call of duty. He makes a significant contribution to the success of R.L. Beattie Public School where he has a warm and friendly smile for everyone. Polite, respectful and hard working, he is available day and night. He takes tremendous pride in his school and it shows. He never hesitates to help staff with daily tasks. He also participates in school activities.
Norm Groulx played a key role in the renovations at R.L. Beattie Public School last year. He worked countless hours to ensure that the needs of all staff members were met and that the school would be ready to welcome students in the fall. Respected by the entire school community, his personal and caring approach has been appreciated by all. The school has even received letters from parents commending him on a job well done. For his dedicated service over the past 32 years, Norm Groulx is most deserving of an Award for Excellence.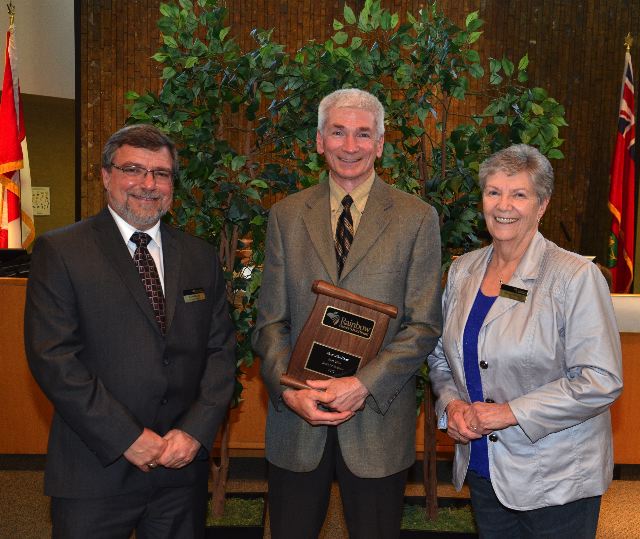 Rod MacLeod – Manager of Information Services – Board Office
Rod MacLeod had spearheaded the Board's Information Services Department during a time of tremendous change. As Manager over the past 19 years, he has ensured that the Board and its schools remain on the leading edge of technology, providing hardware and software to support learning and teaching across a huge geographic area. This has ensured that the Board uses technology to enable students to demonstrate their learning while building 21st century skills.
Under his leadership, the Information Services team has introduced electronic student information systems, contributed to the management of data to support student achievement, built a high-speed wide-area-network, and provided guidance in the development of the Board's Internet and Intranet sites. Information Services has also achieved operational efficiencies and supported the Board's focus on sustainability. This includes integrated communications, energy efficient LCD monitors, a more streamlined network of printers, the installation of SMARTboards in classrooms, more efficient photocopiers, and partnerships to promote the recycling and refurbishing of electronic waste. Rod MacLeod is an ideal candidate of an Award for Excellence.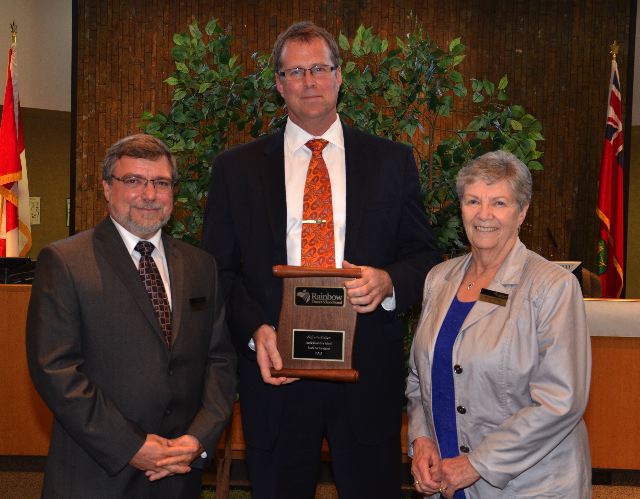 Jeff McKibbon – Principal – Lasalle Secondary School
Jeff McKibbon inspires public confidence. Along with his staff, he creates a culture of care for students where they are encouraged to achieve in arts, athletics and academics. "With a friendly smile and a personal welcome, you know that students are not seen as numbers, but as individuals who belong to a family," says a former student. He celebrates success and communicates with parents of students who show improvement, be it grades, attitude, attendance or effort. Pass rates at Lasalle have steadily increased as he looks to raise the bar and close the gap.
A Principal who leads with purpose, Jeff McKibbon builds a working environment that allows his staff to grow personally and professionally, always with a focus on student success. He presents staff with professional challenges, welcomes dialogue, collaboration and innovation, and encourages the exchange of ideas. He also contributes to co-curricular activities whether coaching basketball, playing guitar or singing in school skits. In his 21 years of service, he has become a wonderful role model most deserving of an Award for Excellence.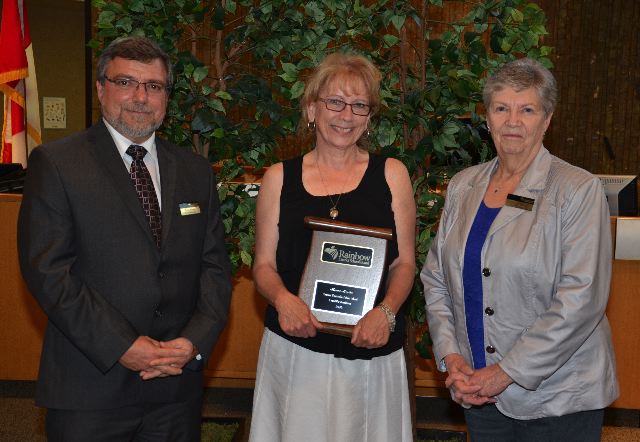 Sharon Meeker – Educational Assistant – Central Manitoulin Public School
Sharon Meeker has a deep commitment to students. As an Educational Assistant, she demonstrates care, empathy, respect, patience and kindness. She is an integral part of the team at Central Manitoulin Public School where she works with students with special needs. Colleagues say she has a way of diffusing situations and redirecting students with her gentle approach and genuine sense of humour.
Sharon has a wealth of professional knowledge. A Respiratory Therapist, she has completed a certification in Autism and Behavioural Sciences and courses on working with students who have learning disabilities. She has also shared her expertise with schools as an itinerant Educational Assistant for a year. She provided training in the use of Kurzweil, Premier and other assistive technology to support student learning at school and at home. She continues to serve as a member of the Board's assistive technology professional learning community and contributes to Special Education team meetings, the School Improvement Plan Committee, the School Council, Health and Safety and school events. Sharon Meeker is most deserving of an Award for Excellence.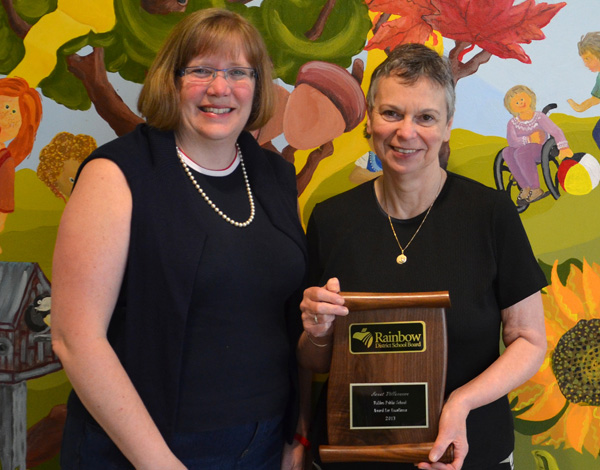 Janet Villeneuve – Secretary – Walden Public School
Janet Villeneuve has been with the Board for 23 years. As the secretary at Walden Public School, she has had a positive impact on hundreds of students. The heartbeat of the school community, she is the go to person for students, parents and staff. She knows students by name and warmly welcomes them with a cheery wave as they come in each morning. She embodies the true spirit of "Pay it Forward", quietly and anonymously performing many acts of kindness both within the school and in her community.
No matter what task Janet takes on, it is always done precisely and on time, often before anyone has even had a chance to ask. Her commitment and dedication is unwavering. Janet's number one concern is student wellbeing and they know that they can turn to her no matter what their need. She goes above and beyond and, as a result, everyone at Walden Public School knows that their school is a great place to be because of her contribution. Janet Villeneuve is most deserving of an Award for Excellence.
Go Green Globe Awards – 2013
The award is presented annually to schools that have made a significant contribution to sustainability by thinking globally and acting locally.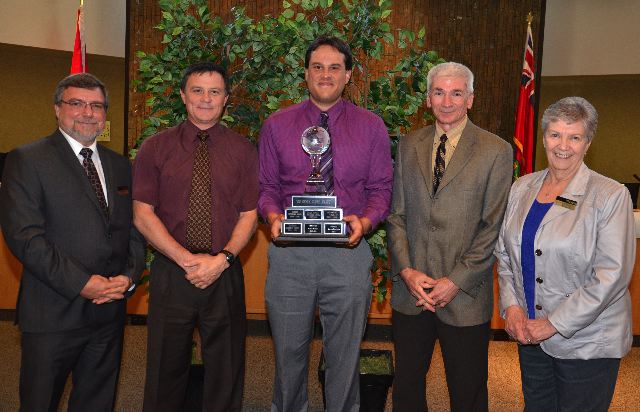 Rainbow District School Board Information Services Department
The Information Services Department has made an immense contribution to sustainability in keeping with Rainbow District School Board's priority of ensuring efficient resource management. Changes implemented have resulted in a significant reduction in energy consumption at the Board Office and in schools. New computer equipment purchased by the Board meets Energy-Star standards. More than 1,000 computer screens have been replaced with LCD monitors.
Four central servers have been reduced to one through the use of virtualization software. Two smaller data storage units have been consolidated into a high capacity unit. The core electrical connection in the computer room has been upgraded to provide better power efficiency. In addition to less energy being consumed, there has been a significant reduction in the electricity required to cool the computer room because less heat is being generated. The battery backup for computer network equipment in schools has been upgraded, which has nearly doubled the useful lifetime of the battery. Fewer batteries are being used and the new ones, when depleted, are being recycled. More than 2,700 kilograms of surplus electronic equipment has been recycled. Rainbow District School Board is pleased to present the 2013 Go Green Globe Award to the Information Services team for its leadership in sustainability.
Barbara Konarek Memorial Award – 2013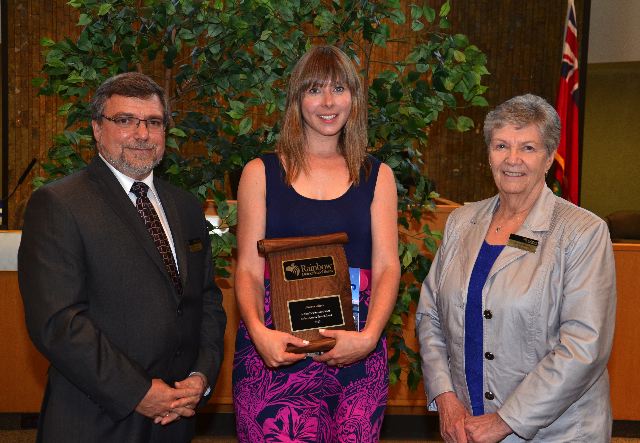 Leanne Morin – Teacher – Lo-Ellen Park Secondary School
Parents praised Leanne Morin for her understanding and insight into the life of children with special needs. She inspires and nurtures students to achieve their full potential. As a teacher in the Life Skills Program, she provides stimulating learning experiences inside and outside of the classroom. Her thoughtful and purposeful planning creates an environment where knowledge and skills flourish. In her individualized approach to teaching, she focuses on learner outcomes. Students show steady improvements.
Leanne Morin sets realistic expectations for students. Parents said "this teacher has almost single handedly inspired and opened our son's mind to new academic levels that we believe would not otherwise have been achieved. She makes schooling a fun and rewarding experience by recognizing the special and unique qualities in all of her students." She develops learning strategies that complement students' strengths, uses leading edge teaching tools, ensures consistency and creativity, works co-operatively with all staff to maximize student success, and engages parents as partners. Leanne Morin is an ideal candidate for the Barbara Konarek Memorial Award for her significant humanitarian contribution to the life of students.
William N. Roman Teacher of the Year Award – 2013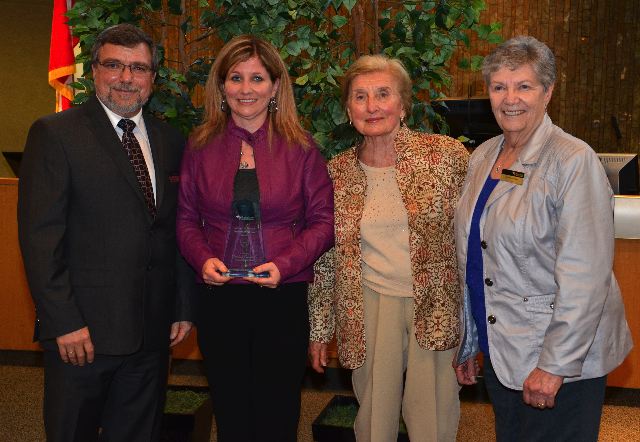 Nancy Beaulieu-Quenneville – Teacher – Alexander Public School
Nancy Beaulieu-Quenneville has been a French Immersion primary teacher with the Board for 18 years, mostly at Alexander Public School where she teaches a Grade 1/2 class. Mme Nancy loves her students and they love her. She works hard to earn their respect. "Mon trésor, c'est bien joli, mes étoiles…" can be heard as she provides positive feedback. An exceptional role model, she makes learning fun through activities that engage students in reading, writing and mathematics, en français. Nancy Beaulieu-Quenneville has high expectations and does what it takes to ensure success.
SMART boards, digital portfolios and class websites are an integral part of her program. Students are eager to learn and share their work with each other, the teacher, and their parents, who praise her dedication. Nancy Beaulieu-Quenneville led an E-Writing Buddies project, which was showcased provincially. This year, she contributed to the Math Networks and Collaborative ELK-1-2 project. Her enthusiasm for learning and teaching is contagious. She is the go to person in the primary division. Rainbow District School Board is pleased to salute Nancy Beaulieu-Quenneville, the William N. Roman Teacher of the Year.