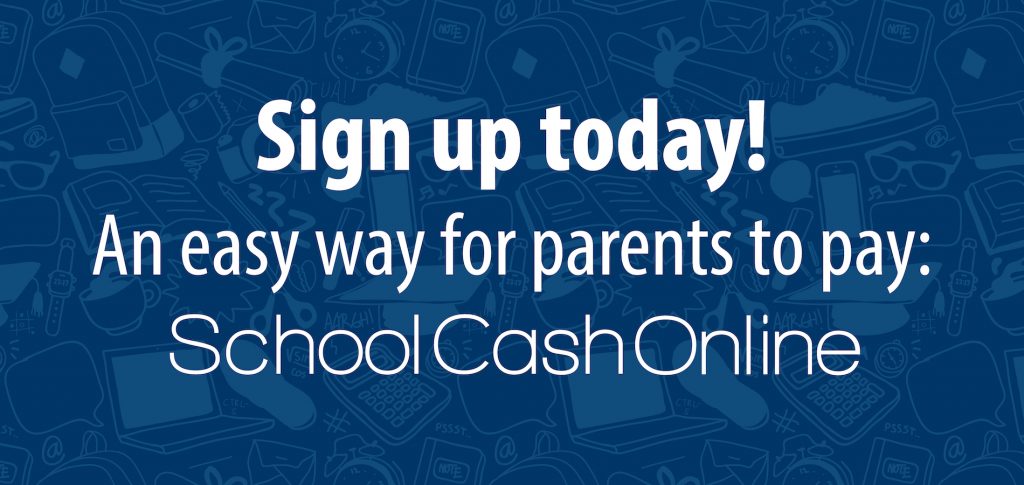 School Cash Online
Parents/guardians in some Rainbow Schools can now sign up for School Cash Online, an easy way to pay for field trips, yearbooks, hot lunches, spirit wear, athletic fees and more.
Why use School Cash Online?
School Cash Online is safe, simple, secure and saves time.
Your child will no longer be required to bring money to school.
You will be able to pay for school items anywhere, anytime.
What schools use School Cash Online?
School Cash Online is available at the following schools:
A.B. Ellis Public School
Alexander Public School
Algonquin Road Public School
Chelmsford Valley District Composite School
Confederation Secondary School
Copper Cliff Public School
Espanola High School
Lasalle Secondary School
Larchwood Public School
Little Current Public School
Lively District Secondary School
Lo-Ellen Park Secondary School
Lockerby Composite School
Manitoulin Secondary School
Princess Anne Public School
Queen Elizabeth II Public School
R.L. Beattie Public School
Redwood Acres Public School
Sudbury Secondary School
Valley View Public School
All Rainbow Schools will offer School Cash Online by September 2019.