What's happening in Rainbow Schools?
Chain of Caring: Markstay Public School hand delivers items to local food bank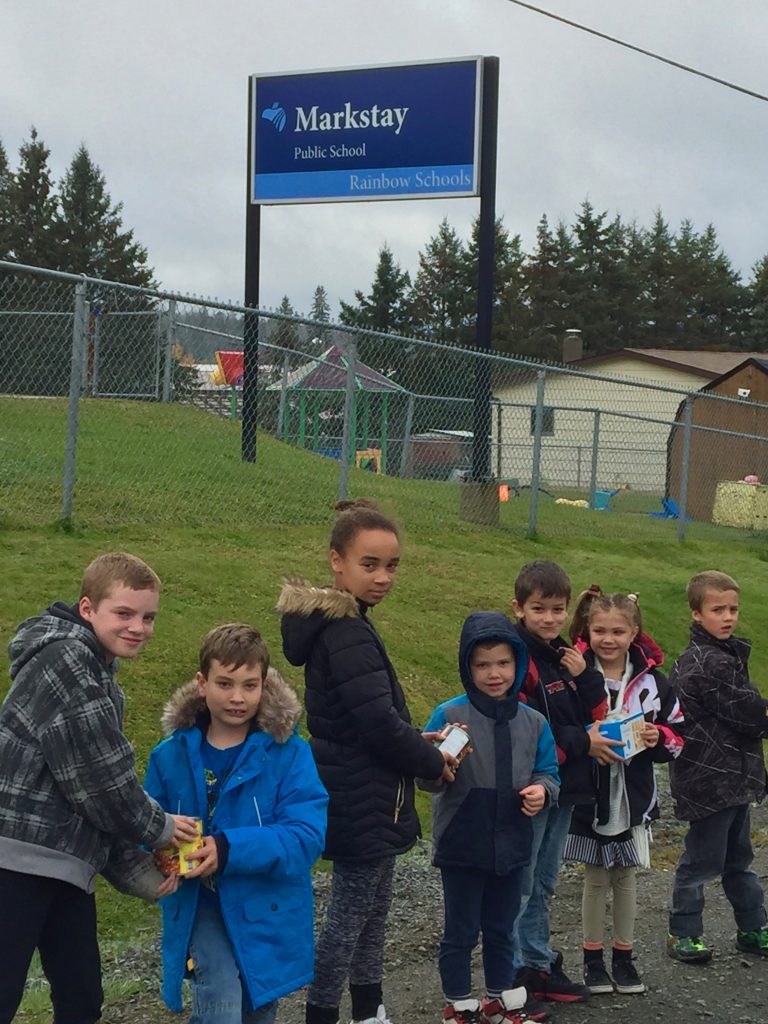 Markstay Public School is joining forces with the Markstay-Warren Fire Department to collect non-perishable food items in support of the Markstay Food Bank.
The food drive began on October 29, 2018 and will continue through November 16, 2018. The entire community has been challenged to donate enough food items to fill the back of a pick-up truck.
On Friday, November 16, 2018 at 12:35 pm, students, staff, families and members of the Fire Department will create a human chain of caring to hand deliver items to the food bank.
"This initiative is a fun and unique way to give back to the community," says Markstay Public School Principal Nadia Berardelli. "Everyone is welcome to join the chain of caring."
The chain will be approximately 500 meters in length, starting at the school at 12 Pioneer Street East and ending at the Markstay Food Bank at 15 Hagar Street. Members of the Ontario Provincial Police will be on site to ensure the safety of all participants.
"On behalf of staff and students, I extend a special thanks to all members of the Markstay-Warren Fire Department and the Ontario Provincial Police for their support," says Principal Berardelli. "Together, we are helping to foster global citizens who take an active role in making our world a better place to be."
-30-
Media Contact:
Nadia Berardelli, Principal, Markstay Public School
Rainbow District School Board, 705-671-5946