What's happening in Rainbow Schools?
Churchill P.S. raises over $22,000 to support the Maison McCulloch Hospice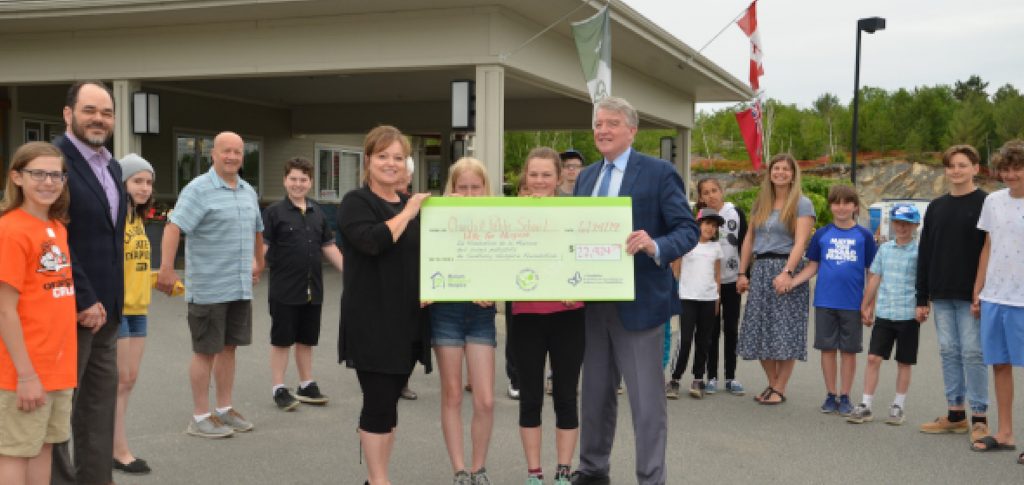 Churchill Public School has once again rallied together in support of the Maison McCulloch Hospice – raising an impressive $22,904 for their Stand By Me campaign. A cheque presentation will take place at the Hospice on Monday, June 24, 2019 at 11:45 am.
In 2018, staff and students committed to raising $50,000 to fund a new children's room as the Hospice looks to expand its facilities, programs and services. They were given a five-year deadline, but have managed to reach their goal in just two years.
"Last year we raised $27,100 and this year $22,904 for a total of $50,004," said Educational Assistant Leslie Chisholm-Paul. "Mission complete!"
Over the past seven years, staff and students have collected over $92,000 to support the day-to-day operation expenses for the organization, bringing their lifetime fundraising total to $142,413.
"Whether it's been for the Hike for Hospice, school dances, or food sales, students and the Churchill community have really stepped up to do their part," said Principal James Norrie. "We are thrilled to contribute to an organization that provides comfort for residents of the hospice and their families in a time of need."
He added: "Congratulations Chargers on another job well done!"
Principal James Norrie salutes the many students, staff and sponsors who worked diligently to ensure the success of this venture, including Shannon and Nick from KiSS 105.3, the Coniston Valu-mart, the Real Canadian Superstore, the Royal Bank, Great Lakes Pizza and Second Avenue Home Hardware.
Maison McCulloch Hospice is located at 1028 South Bay Road in Sudbury.
-30-
Media Contact:
James Norrie, Principal, Churchill Public School
Rainbow District School Board, 705-566-5130