What's happening in Rainbow Schools?
Lo-Ellen student represents Canada at International Science and Engineering Fair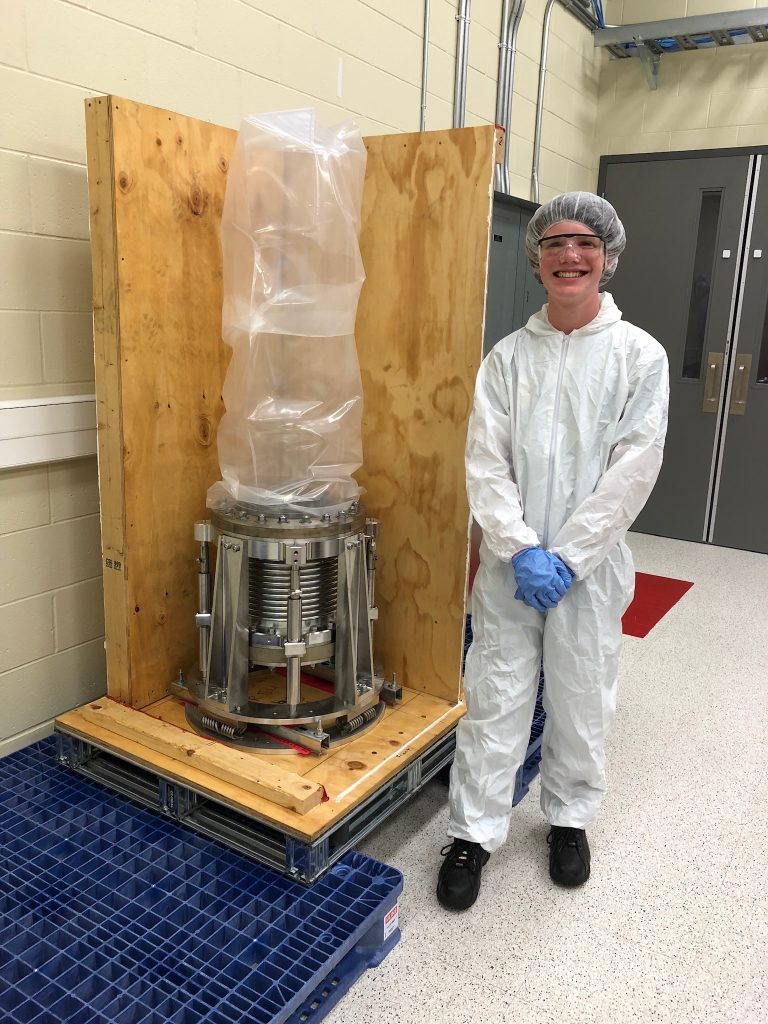 Brendon Matusch, a Grade 11 student from Lo-Ellen Park Secondary School, will represent Canada at the 2019 Intel International Science and Engineering Fair (Intel ISEF). Intel ISEF, the world championship of science fairs, will take place from May 12 to 18, 2019 in Phoenix, Arizona.
"On behalf of Rainbow District School Board, I would like to congratulate Brendon for his ongoing success at the international level," said Rainbow District School Board Chair Doreen Dewar. "Brendon has achieved tremendous acclaim for his leading edge work in science."
"We are so proud of Brendon for his outstanding achievement," added Director of Education Norm Blaseg. "What a shining moment to, once again, have an opportunity to showcase your innovative scientific discoveries among the best young scientists in the world."
All eight members of Team Canada-ISEF were selected by a distinguished panel of university faculty, researchers, educators and alumni through a competitive national selection process that began in October. Joining Brendon Matusch at Intel ISEF are Aaron Abraham of Calgary, AB; Nicolas Fedrigo of Victoria, BC; Kevin Hu of Waterloo, ON; Dheiksha Jayasankar of St. Catharines, ON; Michelle Song of Wolfville, NS; and Kamron Zaidi and Sabrina Zaidi of Richmond Hill, ON.
An aspiring software engineer, Brendon Matusch is no stranger to the international stage. In September, he competed at the European Union Contest for Young Scientists, in Dublin, Ireland, which welcomed 135 young scientists from 38 countries. His project "Development of a Level 2 Autonomous Vehicle Using Convolutional Neural Networks and Reinforcement Learning" garnered one of three first prizes worth € 7,000 (approximately $10,500 Canadian).
Last spring, Brendon Matusch also took top honours at the Canada-Wide Science Fair, including the Best Project Award, a Gold Medal, the Platinum Award for Best Intermediate Project, the Excellence Award in the Intermediate Category, the Challenge Award – Innovation in the Intermediate Category, a $750 Youth Can Innovate Award Intermediate, a $4,000 Entrance Scholarship to Western University, and the all-expenses paid trip to the European Union Contest for Young Scientists as a member of Team Canada-EUCYS.
Most recently, Brendon competed at the Sudbury Regional Science Fair with his project "Improving Particle Classification in Dark Matter Experiments" and earned "best in fair". Brendon Matusch established different methods of machine learning, a category of artificial intelligence, to automatically optimize classifiers to properly identify dark matter. Brendon took home First Place, Senior Division, Computer Sciences, the Founding Members' Award, the Laurentian University Computer Science or Mathematics Award, the Bharti School of Engineering Award, the Laurentian University Physics Award and the Laurentian University Scholarship Award. Brendon was also invited to compete at the Canada-Wide Science Fair, but will be unable to attend, as he will be in Phoenix for Intel ISEF.
-30-
Media Contact:
Nicole Charette, Senior Advisor
Corporate communications and Strategic Planning
Rainbow District School Board, 705-674-3171 ext. 7217.