What's happening in Rainbow Schools?
October 16: Rainbow Schools Eat Local on World Food Day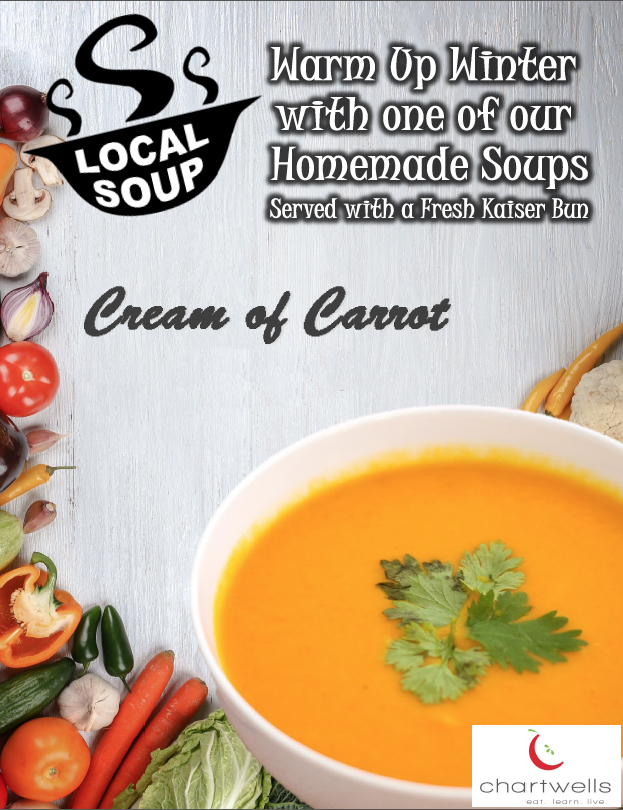 Rainbow Schools will Eat Local on World Food Day on Wednesday, October 16, 2019. In this month's environmental challenge, students and staff are being called upon to consider the environmental impact of the foods they eat.
"Some foods take more natural resources such as water to produce, others have a lot of packaging, and others require excessive food miles to get to our table," says Director of Education Norm Blaseg. "Eating local is one way to address climate change."
"Food miles are a common term for the measurement of how far food travels before it reaches our plate," adds David Wiwchar, Principal and member of the Rainbow District School Board's Environmental Education Committee. "Any reductions in those distances reduces our carbon footprint or the amount of fossil fuel consumed to sustain our lifestyle."
On World Food Day, students are being encouraged to pack local food in their lunches or enjoy the Eat Local menu in secondary school cafeterias. "Whether berry jam from summer picking, items from the garden, fishing trips, or something local from the grocery store, everything we eat that is close to home has taken less fuel to ship and supports our community farmers and gardeners," says Principal Wiwchar.
Secondary school cafeterias operated by Chartwells will feature a special menu of cream of carrot soup served with a delicious kaiser bun, and a fresh nacho bar complete with tomatoes, onions, herbs and a homemade pico de gallo – with all items made with local ingredients.
There are many ways to reduce food miles, including purchasing foods that are grown or produced locally that are in season, shopping at the local Farmers Market, growing our own food, supporting local grocers, butchers and fishmongers, walking or taking local transportation when shopping, and purchasing fair-trade foods with as little packaging as possible.
What will next month's environmental challenge be?
-30-
Media Contact:
Nicole Charette, Senior Advisor,
Corporate Communications and Strategic Planning,
Rainbow District School Board, 705-674-3171, ext. 7217.