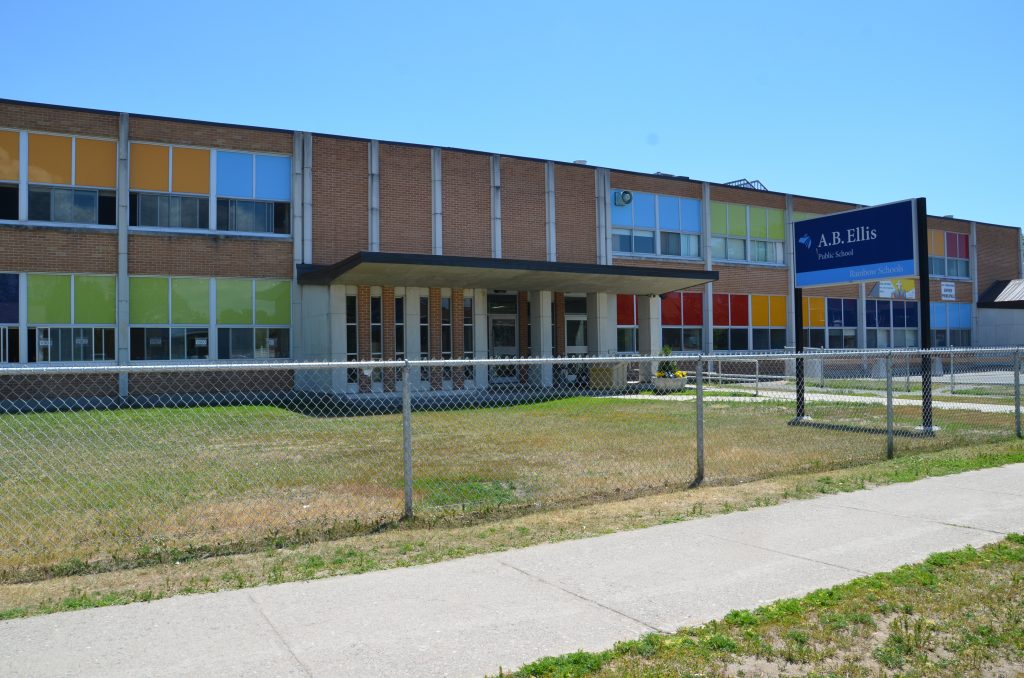 A.B. Ellis Public School

Contact Information
Phone: 705-869-1651
Fax: 705-675-0213
Email: [email protected]
Bag 5301-164 Mead Boulevard
Espanola, Ontario
P5E 1S3
A. B. Ellis Public School is located in Espanola on Highway 6, five kilometers south of its junction with Highway 17 in the La Cloche Foothills. The school offers English language programming for students from  Kindergarten to Grade 8.
A. B. Ellis Public School provides quality programs and character education which enable each student to maximize their potential and fulfill their aspirations. We are leaders in learning in Espanola, inspiring success for all students.
With a population of 5,500 and a catchment area of 40,000, Espanola's motto is "a fine paper town".
Our school is pleased to offer a daily breakfast program. This is made possible due to generous donations by Better Beginnings Better Futures, Breakfast Clubs of Canada, Giant Tiger, Sears Espanola, and partnerships with other local area businesses.
A.B. Ellis offers two full day Early Learning Programs staffed by teachers and full time Designated Early Childhood Educators. This exciting blend of professionals affords our youngest students the chance to enjoy many play-based learning opportunities under watchful guidance of two high-skilled adults.
One Tot Stop Daycare provides a wonderful Before and After School program for students ages 4 to 12. In addition, they provide childcare for children ages 0 to 4 years throughout the day. This ensures continuity for our families who have young children who are not, as of yet, of school age. Please contact the daycare at 705-869-3282 for more information.
Students at A.B. Ellis have the opportunity to learn both French and Ojibwe. In addition to having instruction in these languages, students learn about the culture and history that these important groups have played in the building of our wonderful community. The Ojibwe program is enhanced by the yearly arrival of students in Grade 7 and 8 from Whitefish River First Nation.
A.B. Ellis is home to two thriving Intensive Support Programs for students identified with Developmental Disability and Autism. These programs provide support for students living in Massey, Webbwood, Espanola, and surrounding areas. Teachers and staff in these programs receive extensive training in the area of special education in order to meet the needs of these exceptional learners.
A daily homework club is available to students until 4 pm. This program provides supports to students and their parents with completion of assigned work and practice of daily skills. Work is provided by teachers and supervised by educational assistants.
A.B. Ellis offers a wide variety of whole school activities including Fall Harvest Feast, Breakfast with Santa, and a Community Picnic and Talent Show. We also have many school teams including volleyball, basketball, soccer, cross-country running, and track and field. These activities give students many opportunities to develop social skills, friendships, commitment, and sportsmanship. Our students consistently make our staff and their parents and guardians proud when they are representing A.B. Ellis!