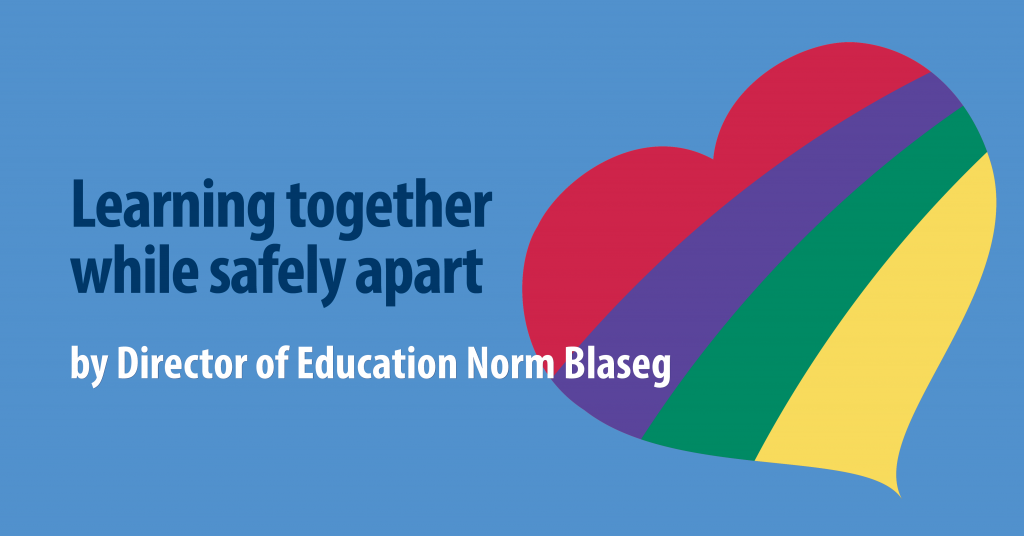 Bringing learning to life during school closures
June 22, 2020
Empowering the Next Generation of Readers
Given that reading is an essential part of learning, no pandemic was going to stop the Empower Reading program. The program, which turns struggling readers into confident readers, became an important part of distance learning for a core group of teachers and their students.
A research based reading intervention program developed by SickKids, Empower Reading identifies areas of need, and supports the development of literacy skills to get students reading at an age-appropriate level. As Nancy Shelsted puts it, the program is all about growing academic confidence and taking pride in becoming a reader.
A teacher at Princess Anne Public School, Nancy Shelsted has taught the program for three years with tremendous success. Five reading strategies help students decode words through fast-paced, interactive activities, consistent repetition and collaboration in small groups.
"Students become word detectives and develop a toolkit of strategies that help them to approach literacy challenges with more confidence," she says. "It is heart-warming to witness students who once avoided reading at all costs, transition to become avid readers, participate in reading clubs, and wander the halls with their latest novel in tow."
With the help of the Empower training team in Toronto, Empower teachers across Rainbow District School Board adapted the collaborative classroom program for distance learning, enabling students to continue building their reading skills from home.
Small groups of students used Google Meet to connect virtually every day. While each session followed a routine similar to the in-class model, material was reassessed and adapted to better suit the new online environment.
"Students have demonstrated grit, commitment and ownership for their learning, displaying consistent attendance during school closures," says Nancy Shelsted. "Through smiles, tears, struggles, and laughter, our students have collectively risen to meet the challenges of online learning."
Robyn Best, an Empower teacher at Charles C. McLean Public School, is also encouraged by how well students have adapted to the virtual version of the program. She met with students online in small groups daily, practising their skills. Students have also been working on their Empower workbooks to continue improving on their own.
"They have embraced the changes and accepted them as "normal"; it's just how the program looks for them now," she says. "Even in the classroom, the program ebbs and flows. In a way, moving to distance learning just became one of those new components of the program for these children."
Throughout distance learning, Robyn Best stayed connected with students to encourage their reading growth. In addition to the group sessions, she made sure to catch up with each student one-on-one to check their progress.
For everyone, the growth continues. "Students are learning, practising, and applying the strategies," she says. "And they are surprising themselves when they read big words that they never thought were possible. The smiles on their faces at those moments make any of the frustrations along the way disappear! It is a truly rewarding experience."
And it's not just Empower Reading students who are working on their literacy skills during distance learning. There are also students across the Board growing their reading skills through Lexia, an interactive reading program made available to all students during school closures.
Lexia provides game-style lessons to help students develop vocabulary, decoding skills, fluency, and comprehension. The program, which can be used on any device, reinforces concepts and addresses gaps along the way.
Lexia also provides teachers with data about a student's progress. While the program no longer has a classroom component, teachers continue to work with students with the help of these diagnostic tools.
"During distance learning, teachers have worked hard to develop videos that provide interventions specific to student needs," says Dan Koziar, Principal of Princess Anne Public School. "Teachers continue to connect individually with students to check in and provide ongoing support."