What's happening in Rainbow Schools?
Algonquin Road captures bronze at Provincial Cardboard Boat Races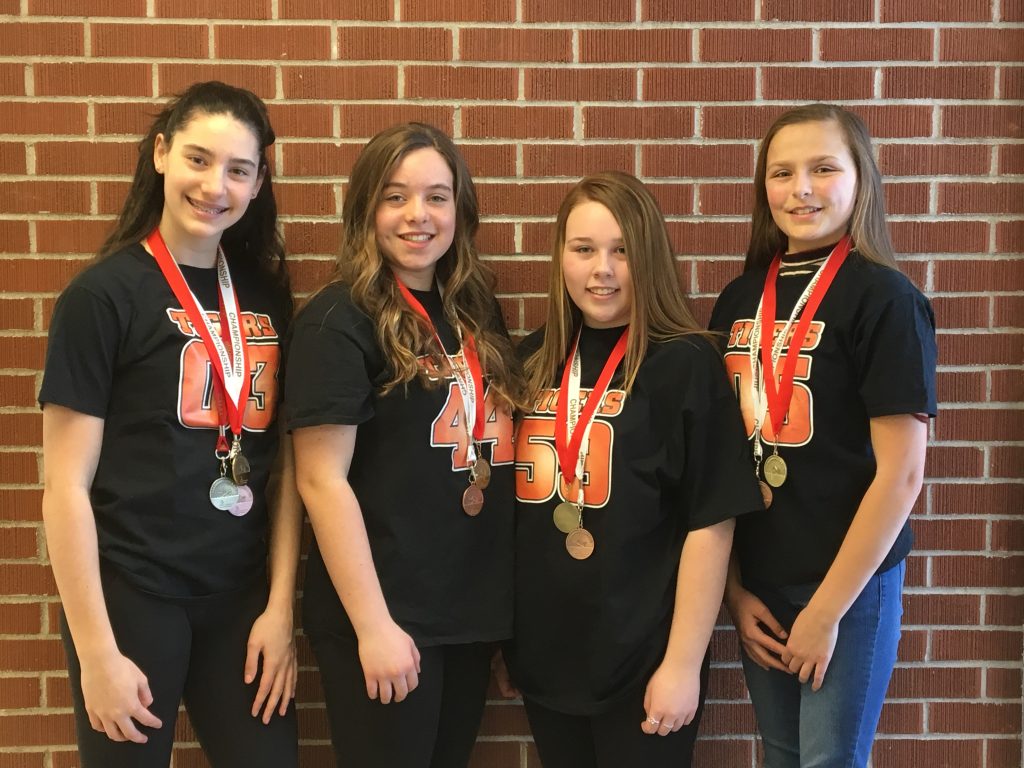 Grade 8 students from Algonquin Road Public School captured a bronze medal at the Skills Ontario Provincial Cardboard Boat Championships in Waterloo on Wednesday, March 6, 2019. Erin Coles, Madison Huntington, Rebekah Thom, Morgan Proulx and team mascot Erin Kottick placed third against 27 of the top three teams from each region in Ontario.
For the competition, students were given two hours to build a boat on site using only duct tape and cardboard. Boats were judged on speed and weight, while teams were judged on construction, design, safety, teamwork, and team spirit.
Rainbow District School Board Director of Education, Norm Blaseg, congratulated the students on their tremendous success at the provincial level. "This competition put 21st century skills to the test, including critical thinking, creativity, collaboration and communication."
Erin Coles completed the 25-metre race in 20.9 seconds. A prior competitor, Erin holds one of Skills Canada's top ten elementary speed records.
Following the race, students competed in the weight challenge. The boat held an impressive 545 pounds.
"In the two years I have participated in this competition, I have learned new life skills," said Madison Huntington. "It's an experience I'll never forget."
"Cardboard boat races are a very fun and exciting experience," said Erin Kottick. "Being my school's mascot made it even more rewarding."
Morgan Proulx was enthused with the opportunity. "Thank you, Skills Ontario. I am thrilled that I was able to compete and win a bronze medal."
Teacher/Coach Darren Foy said it was a pleasure to guide the highly motivated and focused competitors. "Our students put a tremendous amount of effort into preparing for this event," he said. "They've clearly demonstrated that hard work and persistence pay off."
Algonquin Road Public School Principal Trevor Dewit congratulated students on their impressive victory. "Way to go Team Algonquin! We are so proud of you for your outstanding achievement."
-30-
Media Contact:
Nicole Charette, Senior Advisor,
Corporate Communications and Strategic Planning,
Rainbow District School Board, 705-674-3171, ext. 7217.