What's happening in Rainbow Schools?
Board congratulates winners of first ever Traditional Harvest Celebration
Rainbow District School Board hosted its first ever Traditional Harvest Celebration on October 13, 2023 at Lockerby Composite School.
Presented by the Board's Environmental Education Committee and Indigenous Education Department, entries from School Fall Fairs were showcased at the Exhibition Finale.
Community harvesters, agriculturalists, botanists and environmental advocates joined students from Rainbow Schools to share their skills and knowledge about the benefits of traditional harvesting and local farming.
The theme, Reclaiming the Honourable Harvest, was inspired by Anishinaabe author Robin Wall Kimmerer who joined schools virtually this past spring.
Robin Wall Kimmerer is from the Citizen Potawatomi Nation and wrote the book Braiding Sweetgrass for Young Adults.
"Indigenous perspectives have been fundamental to our work in environmental education," said Director of Education Bruce Bourget. "Through fall fairs, school communities gained a deeper understanding of our relationship with the land."
To prepare their entries, staff and students explored the Indigenous Wisdom, Scientific Knowledge and the Teachings of Plants within Robin Wall Kimmerer's book.
Entry categories included Indigenous Traditional Craft, Baking and Cooking, Vegetables, Creative Expression, Flowers and Plants, and Teacher's Choice in Classroom.
"I extend sincere congratulations to staff and students for the creativity displayed at our inaugural Traditional Harvest Celebration," said Director Bourget. "The projects were a reflection of our collective commitment to value and care for our planet, Mother Earth, Shkagamikwe."
The winners of the 2023 Traditional Harvest Celebration and Exhibition Finale are…
Creative Expression – Rock Collection
Jolie Labranche, Grade 8
Central Manitoulin Public School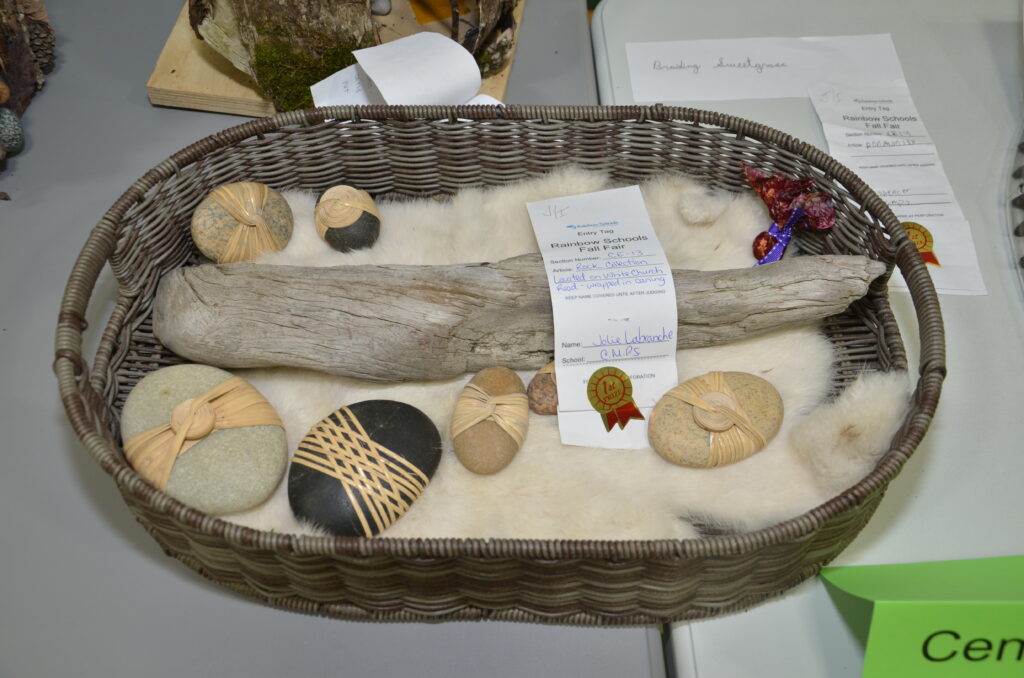 Indigenous Traditional Craft – Diorama of an Ecosystem
Daniela Grottoli and Leila Barsanti-May, Grade 10
Lo-Ellen Park Secondary School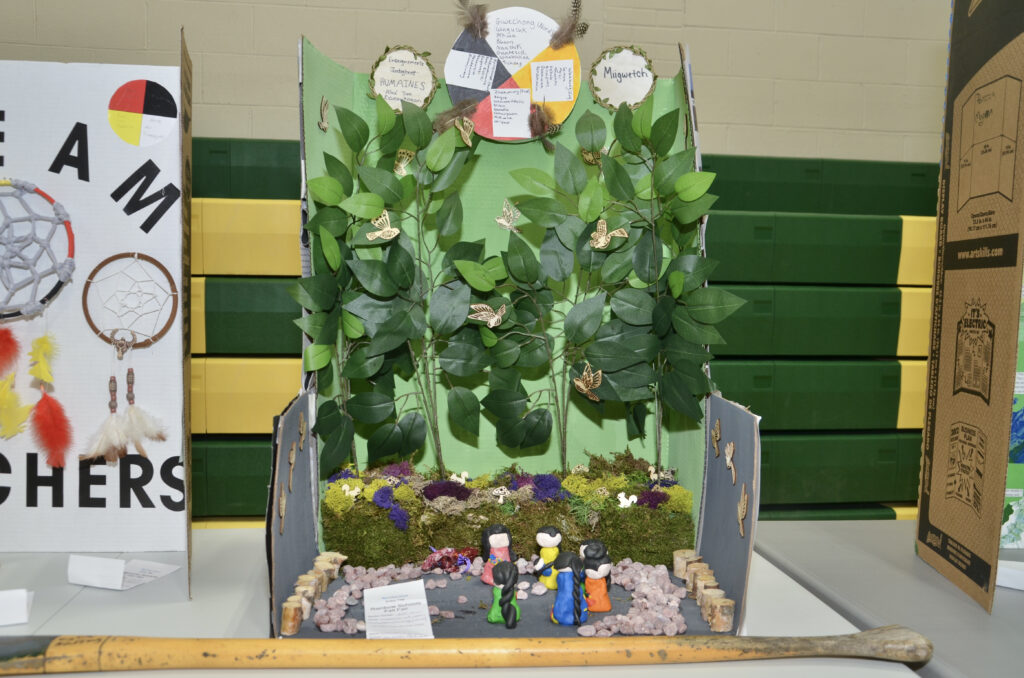 Flowers and Plants – Wildflower Arrangement
Maija Hirvi and Sheena Moyle's Kindergarten Class
R.H. Murray Public School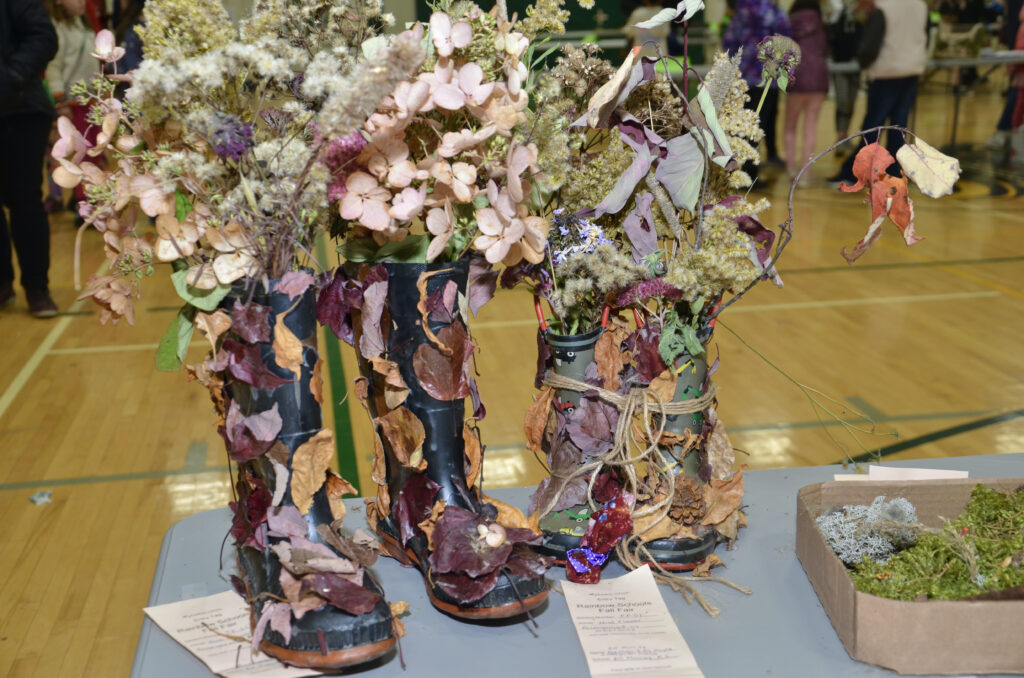 Creative Expression – Sketch of a Local Fish
Largemouth Bass Micropterus salmoides
Nora Lemqadem's Grade 7/8 Class
Northeastern Elementary School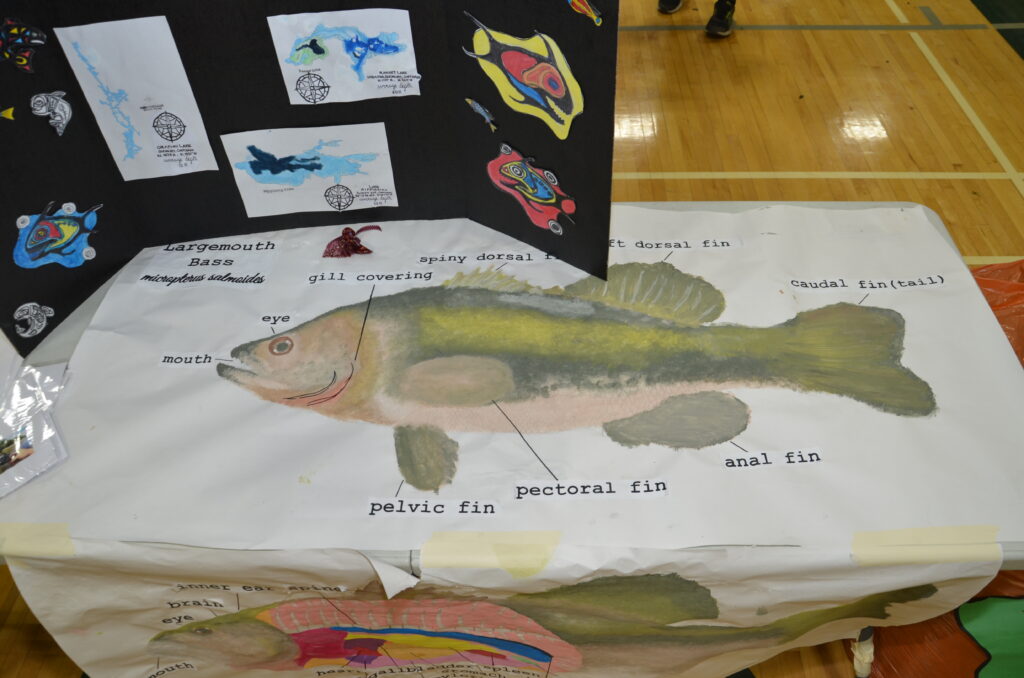 Classroom Recognition
Creative Expression – Decorate a Canoe Paddle
Melissa Birmingham's Grade 2/3 Class
Lansdowne Public School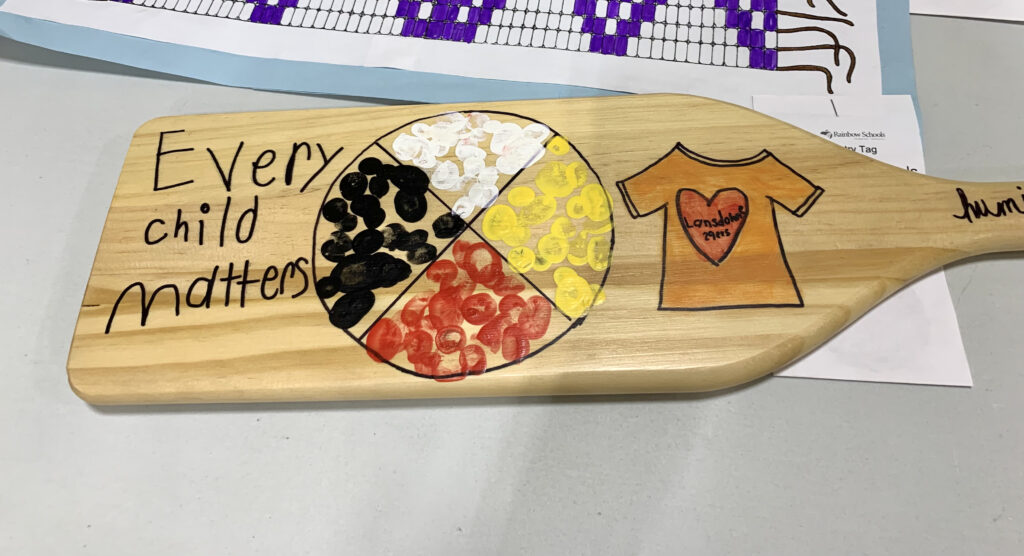 -30-
Media Contact:
Nicole Charette, Senior Advisor,
Corporate Communications and Strategic Planning,
Rainbow District School Board, 705-674-3171 ext. 7217.