What's happening in Rainbow Schools?
Charles C. McLean students participate in FIRST Ontario Innovation Celebration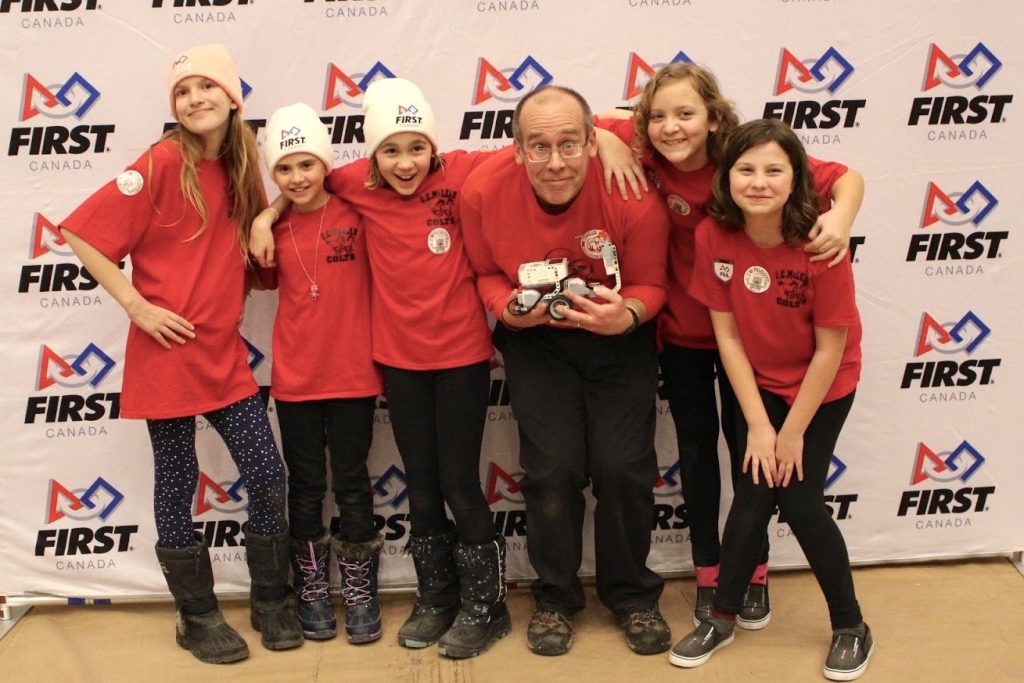 Students from Charles C. McLean Public School captured the Global Innovation Award at the West Provincial FIRST LEGO Robotics Competition on February 9, 2019 at the University of Waterloo. The team's project was titled 'Tears in Space.'
For their efforts, Amara Wilson-Zegil, Hailey Wadge, Athena Gravelle, Tegan Oliver and Ezra Diebolt won the privilege of participating in the Ontario Innovation Celebration on Sunday, February 24, 2019 at Seneca College in Markham. They returned home with individual medals and enjoyed an exceptional learning experience.
In its fourth year, the Ontario Innovation Celebration brings together 18 teams with the most innovative solutions to the theme "Into Orbit." Each team pitches their ideas to a panel of judges, who then select three groups to represent Ontario in the Global Innovation Award (GIA) competition this June in San Jose, California. The first place team will receive $20,000 to bring their innovation to reality.
The FIRST LEGO Robotics Competition includes four separate components. First, teams create a robot table programmed to accomplish various missions on the theme of space exploration. Teams then present their design and answer questions from judges.
During the Core Values Challenge, teams undertake a surprise challenge in a closed session, and answer questions about topics like creativity, innovation and inclusion. For the Space Research Project, teams research, identify and solve a problem related to long-term space travel.
"I am extremely proud of the effort put forth by all team members," says Charles C. McLean Public School Principal Tracey Chapman. "On behalf of the entire school, I extend best wishes as they competed with the best and brightest Ontario has to offer in innovation."
FIRST (For Inspiration and Recognition of Science and Technology) LEGO League trains and inspires young people to think like innovators and to be leaders in science and technology. FIRST engages them in exciting programs that build science, engineering and technology skills and inspire creativity. FIRST also fosters well-rounded life skills including self-confidence, communication and leadership.
-30-
Media Contact:
Tracey Chapman, Principal, Charles C. McLean Public School
Rainbow District School Board, 705-368-7015