What's happening in Rainbow Schools?
Confederation: A community school with heart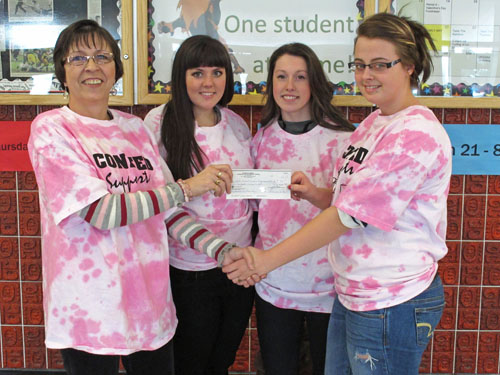 Confederation Secondary School presented a cheque for $372.33 to Angels in Pink in support of the Sudbury Regional Hospital Foundation's Breast Cancer Equipment Fund on Friday, February 18, 2011.
To raise the money, t-shirts were tie-dyed and printed (Confed Supports Angels in Pink) and sold to staff and students. There was also a collection in classrooms.
Angels in Pink representative Sue Lessard accepts the donation from Grade 12 students Lindsay Aubin, left, Brittany Byers and Taija Kelly.