What's happening in Rainbow Schools?
Cross-Country Running Champ in Rainbow Schools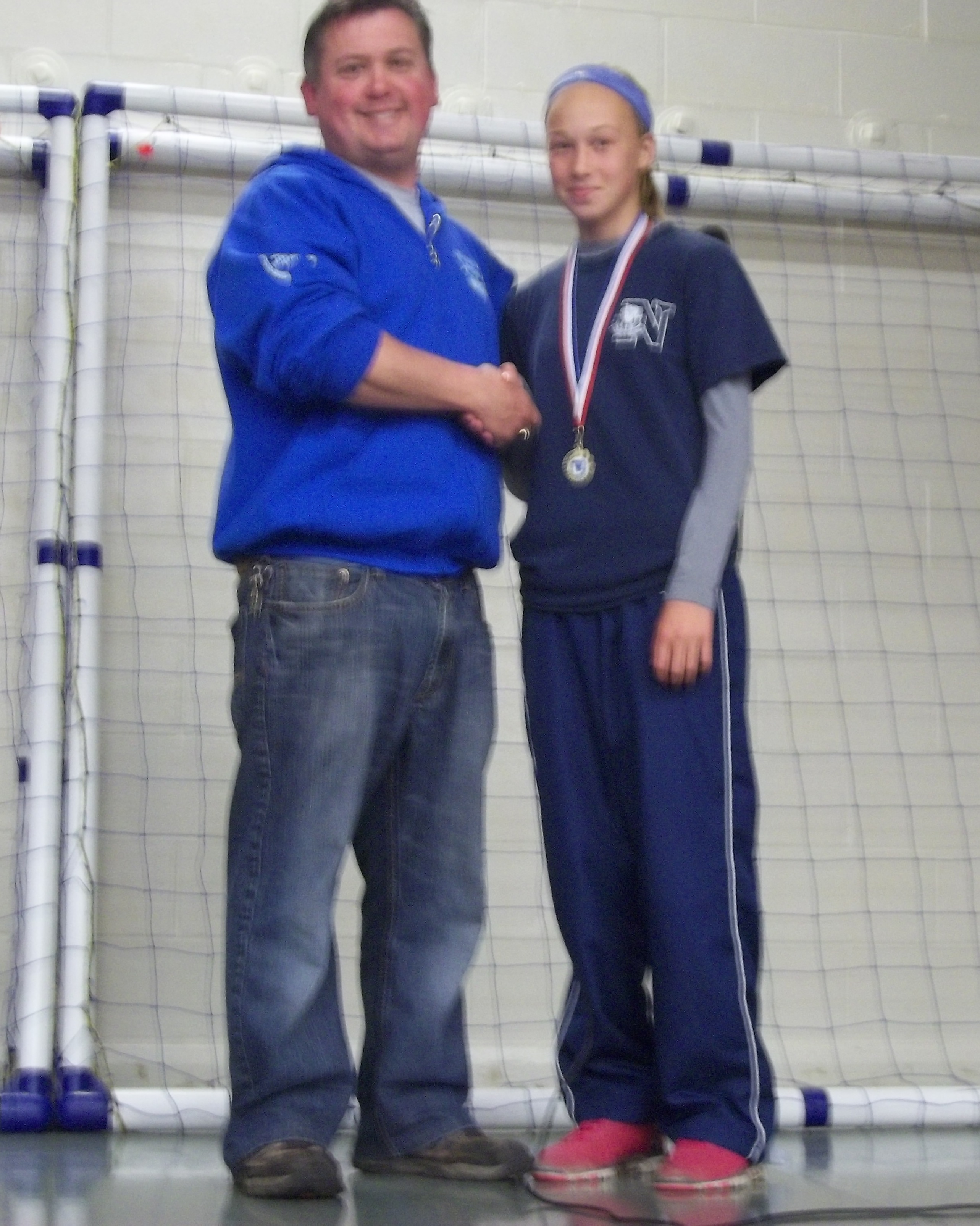 Karly Hellstrom, a Grade 8 student at Carl A. Nesbitt Public School, completed a perfect record in Cross-Country Running by winning three out of three races for the 2012 season.  Karly won first place at the Larchwood Cross-Country meet, the Laurentian University Cross-Country meet and the City Championships. Trevor Dewit, Principal of Larchwood Public School, congratulates Karly Hellstrom on her outstanding achievement.