What's happening in Rainbow Schools?
December 8: Confederation Secondary School hosts in-person Open House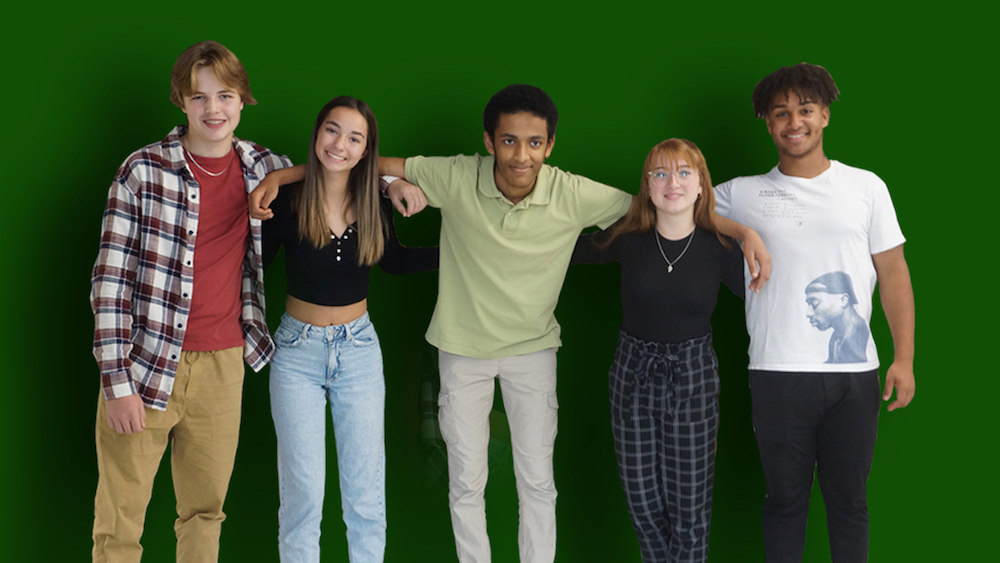 Students in Grade 6 and Grade 8 and their parents/guardians are invited to Confederation Secondary School's in-person Open House on Thursday, December 8, 2022 from 6 pm to 8 pm. All students are invited regardless of which elementary school they currently attend.
"Join us to speak with staff and learn about the many programs, prospects and pathways available for students," says Principal David Bertrim. "Everyone is welcome to join us in person to explore our school."
Confederation Secondary School offers programs from Grades 7 to 12 in English and French Immersion.
Knowledgeable and talented teachers create an educational environment that engages all learners in art, business, Canadian and world studies, math, science and technology.
Students can enrol in Co-operative Education, the Ontario Youth Apprenticeship Program (OYAP) and Dual Credits through Cambrian College.
Confederation Secondary School also offers Specialist High Skills Majors in four sectors: Construction – Carpentry Techniques; Energy – Renewable Energy; Health and Wellness – Health Care; and Manufacturing – Fabrication.
These Ministry of Education approved programs allow students to focus their learning on a specific sector while meeting the requirements of the Ontario Secondary School Diploma. SHSMs help students transition from secondary school to apprenticeship training, college, university or the workplace.
Confederation Secondary School is located at 1918 Main Street in Val Caron.
-30-
Media Contact:
David Bertrim, Principal, Confederation Secondary School,
Rainbow District School Board, 705-671-5948