What's happening in Rainbow Schools?
January 12: Lo-Ellen Park Secondary School hosts in-person Open House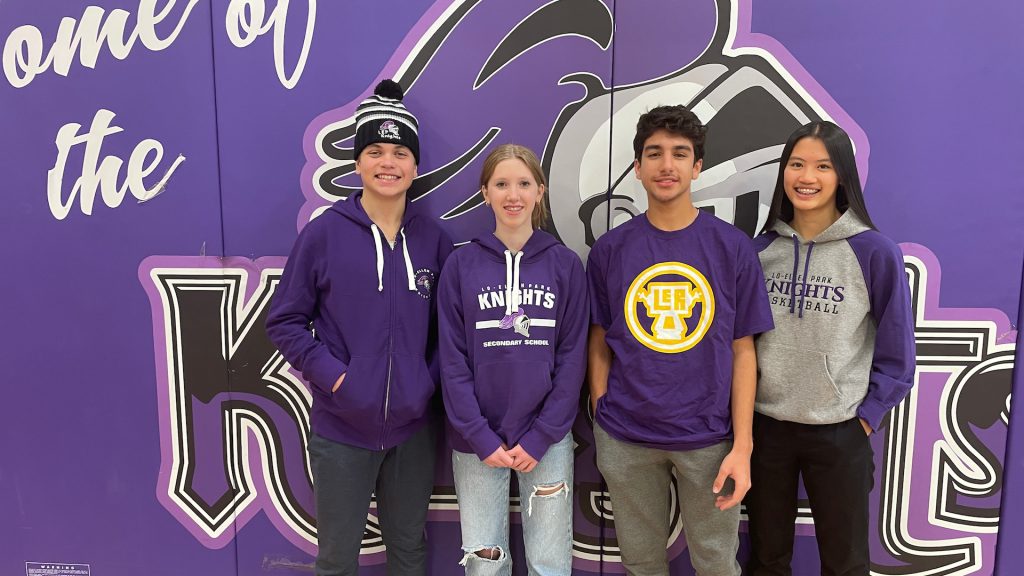 Students in Grades 6 and 8 and their parents/guardians are invited to an in-person Open House at Lo-Ellen Park Secondary School on Thursday, January 12, 2023 at 7 pm.
All students are welcome to participate regardless of which school they currently attend.
"Our Open House will highlight the many programs and co-curricular activities available to students at Lo-Ellen Park Secondary School," says Principal Pamela Potvin. "We have a wide range of opportunities that will engage students in arts, athletics and academics."
Lo-Ellen Park Secondary School offers French Immersion programming to students in Grades 7 and 8, as well as English and French Immersion in Grades 9 to 12. Lo-Ellen Park is home to the world-renowned International Baccalaureate (IB) program, which encourages critical thinking, research skills, inquiry and reflection. Students graduating with an IB Diploma can earn up to three first-year university credits. Greater Sudbury students who qualify for IB receive transportation to and from the school.
Lo-Ellen Park also offers four Specialist High Skills Majors: Business – Personal Finance; Construction – Architectural and Technology Design; Environment – Sustainable Agriculture; and Manufacturing – Engineering, Design + Innovative Technology (EDIT). In addition, students enjoy various programs that showcase their creativity including music, drama and visual arts.
Interior and exterior renovations have made Lo-Ellen Park Secondary School a school for the 21st century. The main entrance was relocated to the ground level next to the newly renovated library. The old foyer has been redesigned into a bright, modern cafeteria with a café-style setting. The former cafeteria has been repurposed into new classrooms. An additional classroom on the third floor is now a modern science lab. Upgrades also include new heat recovery units, LED lighting and a building automation system as Rainbow District School Board continues to make sustainability a priority.
"We invite everyone to attend our in-person Open House," says Principal Potvin. "Don't miss it!"
-30-
Media Contact:
Pamela Potvin, Principal, Lo-Ellen Park Secondary School,
Rainbow District School Board, 705-522-2320