What's happening in Rainbow Schools?
Larchwood Lasers named junior volleyball champions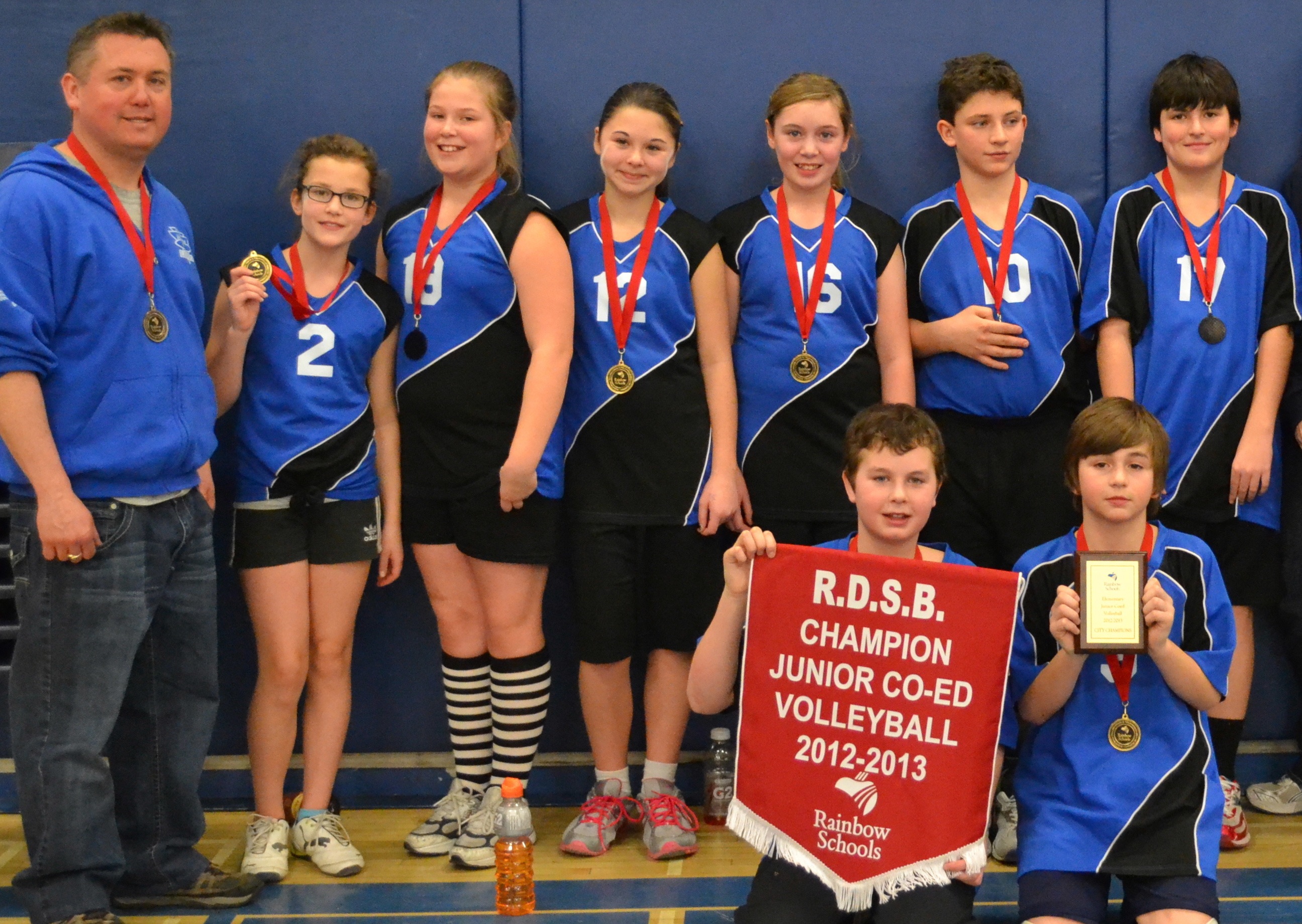 The Larchwood Lasers took home the gold medal at the Rainbow District School Board Junior Co-Ed Volleyball Tournament on Wednesday, February 6, 2013.  The team from Larchwood Public School included, back row, from left, Trevor Dewit (coach), Lainie Donnelly, Liza Albrecht, Alexa Dale, Carla Deslauriers, Vance Maurice and Todd MacDonald; and, front row, from left, Michael Allair and Tanner Morrison.  Teams from Walden Public School placed second and fourth. Carl A. Nesbitt Public School came in third. Rainbow District School Board congratulates all participants.