What's happening in Rainbow Schools?
Lasalle kicks off Around Australia walking challenge in support of Finlandia Village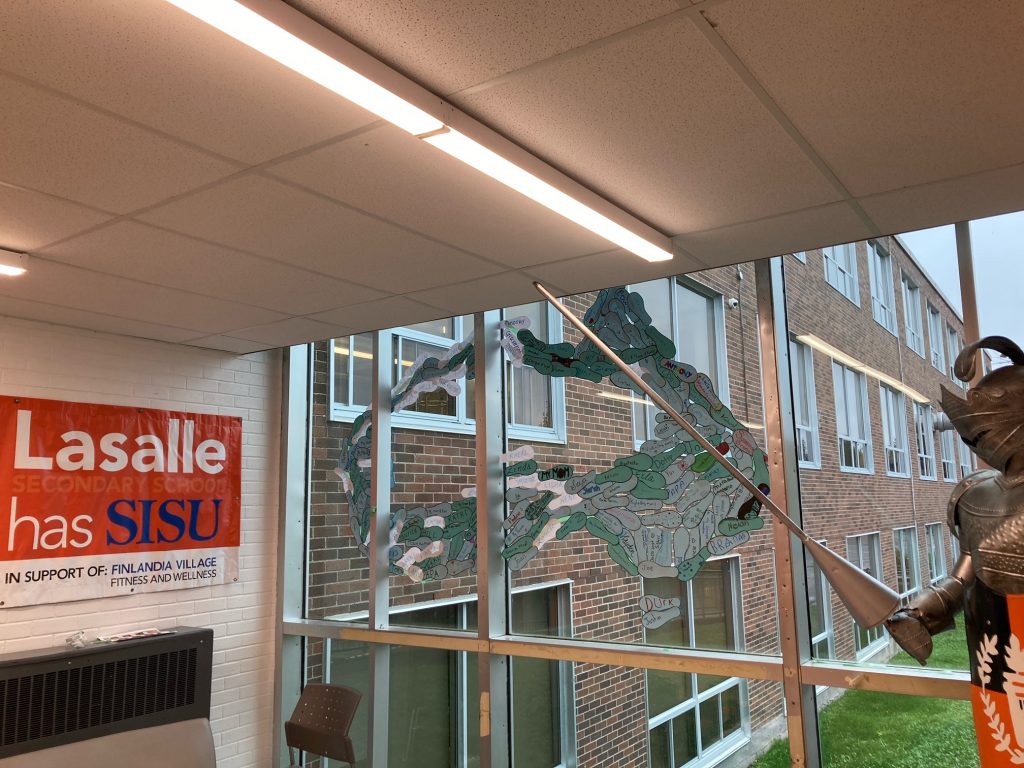 Lasalle Secondary School officially kicked off its 5th annual SISU fundraiser on Wednesday, October 20th. This year's goal is to raise more than $10,000 to support a greenhouse at Finlandia Village to cultivate food and herbs for residents.
Approximately 550 competitors will walk at least 10,000 steps per day from Monday, October 18th to Friday, November 5th, in a trek Around Australia.
From Darwin to Sydney, to Perth and Port Hedland, participants will monitor their progress using pedometers provided by event partner Sling-Choker Manufacturing.
"The entire Lasalle Secondary School community is committed to promoting lifelong health and wellness for all," said Principal Maureen McNamara. "We also take great pride in supporting our seniors, sustainability and the community in which we live."
She added: "We invite the public to join us as we journey Around Australia and raise funds to enhance the quality of life for residents at Finlandia Village."
To maintain momentum throughout the three-week challenge, students have adopted a senior to walk for. They also decorated school windows with footprint paper cut-outs.
"I am grateful to the planning committee, School Council, and Sport and Healthy Active Living students for once again leading this important initiative," said Principal Maureen McNamara. "I also commend students, staff and supporters for their participation. This is a true demonstration of SISU. Thank you to all. Kiitos!"
Interested community members are invited to support the trek around Australia.
Learn more here: https://sna.etapestry.com/fundraiser/SudburyFinnishRestHomeSociety/WalkYOURWaywithSISU/
-30-
Media Contact:
Maureen McNamara, Principal, Lasalle Secondary School
Rainbow District School Board, 705-566-2280