What's happening in Rainbow Schools?
Lasalle students donate truckload of coats to United Way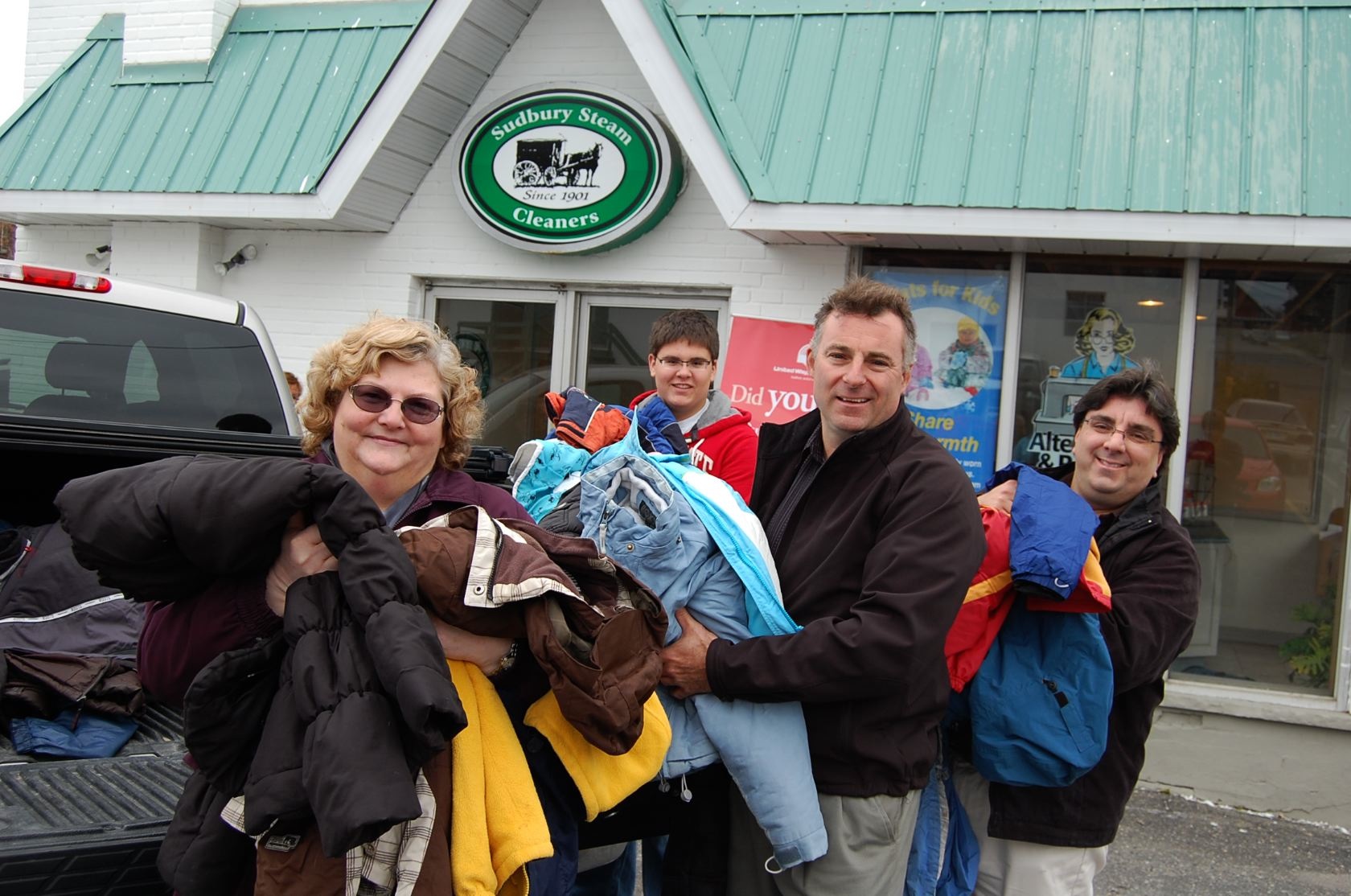 Lasalle Secondary School is doing its part to give back to the community. Students donated a truckload of coats to the United Way "Coats for Kids" Campaign on Wednesday, October 21, 2009. Unloading the coats at Sudbury Steam Laundry & Dry Cleaners on Walnut Street are, from left, Linda Dupuis, Community Initiatives Manager for the United Way; Billy Mekers, Lasalle Secondary School Help a Student Foundation President and Rainbow District School Board Student Trustee; Tom Clark, General Manager of Sudbury Steam; and Leo Leclair, teacher at Lasalle Secondary School.