What's happening in Rainbow Schools?
Lo-Ellen Park Theatre Company presents Antigone until June 4th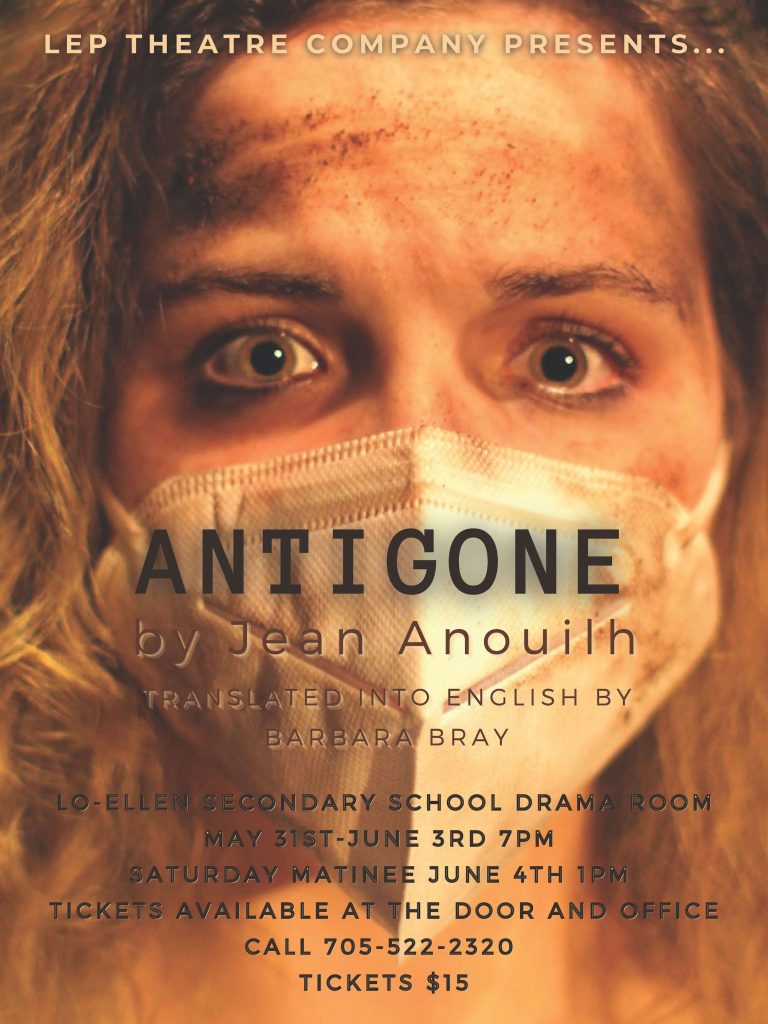 The Lo-Ellen Park Secondary School Theatre Company is back on stage with the famous Greek Tragedy "Antigone" as retold by Jean Anouilh.
Performances continue at 7 pm on Thursday, June 2, 2022 and Friday, June 3, 2022. There is also a matinée at 1 pm on Saturday, June 4, 2022.
Tickets, at $15 each, are on sale at Lo-Ellen Park Secondary School's main office and at the door of the drama room. Lo-Ellen Park Secondary School is located at 275 Loach's Road in Sudbury.
"Our talented students welcome the opportunity to present this popular production under the direction of teacher Geoff Rayburn," says Principal Pamela Potvin. "Students, families and community members are invited to enjoy an evening or afternoon of drama full of suspense."
After a short but brutal civil war, King Creon declares that Thebes has entered an era of peace and stability. This stability, however, is threatened when Creon's niece, Antigone, buries her traitorous brother, an act that Creon has strictly forbidden.
Creon gives Antigone one last chance to repent her treasonous act and avoid execution, yet Antigone, insistent on honoring her brother – even if it means the collapse of the state – has something else in mind.
For more information, please call 705-522-2320.
-30-
Media Contact:
Nicole Charette, Senior Advisor,
Corporate Communications and Strategic Planning,
Rainbow District School Board, 705-674-3171 ext. 7217.