What's happening in Rainbow Schools?
Lockerby Cancer Drive raises $15,000 for pediatric cancer care in the North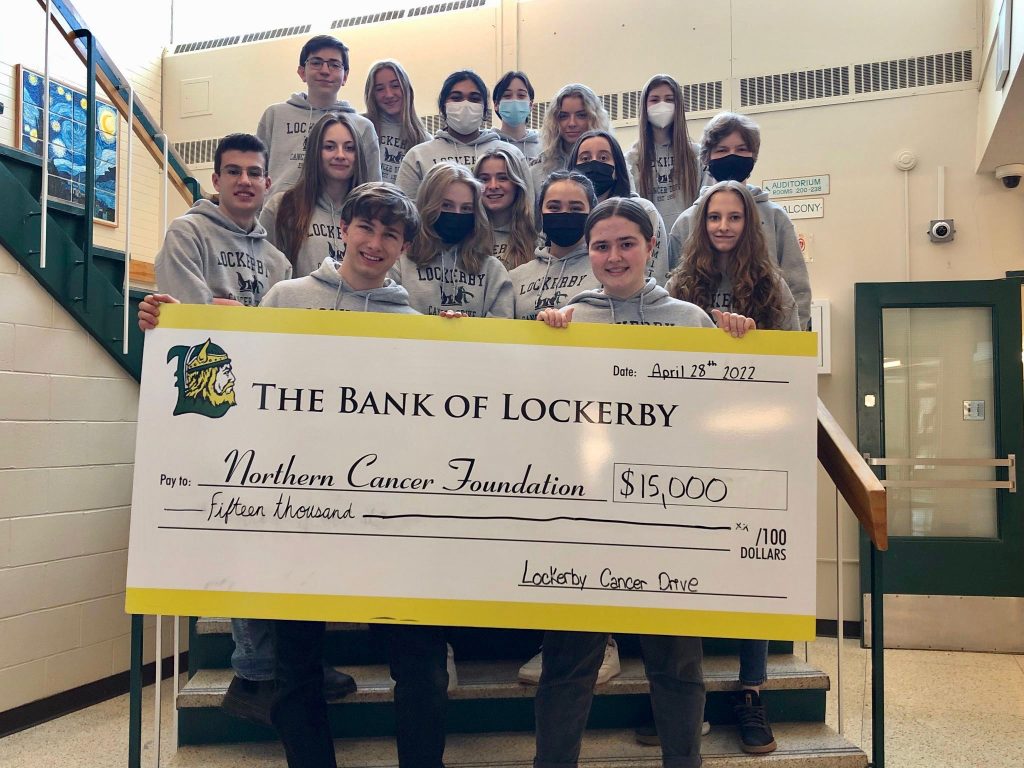 After a two-year hiatus, staff and students at Lockerby Composite School resumed their long-standing tradition of caring by raising funds for the Pediatric Oncology Program of the Northeast Cancer Centre at Health Sciences North.
The entire school community rallied together to collect $15,000 through a series of school-based events and campaigns. Donations from family and friends also contributed to this impressive total.
This year marks the 25th anniversary of Lockerby Composite School's Kids Caring for Kids Campaign in memory of former student Laura Cotesta. The school plans to resume its popular door-to-door fundraising campaign in the community this October.
"Laura Costesta started this campaign while attending Lockerby and fighting her own battle with cancer," says Principal Craig Runciman. "Staff and students have kept Laura's memory alive by fulfilling her dream and honouring her legacy."
Since its inception, the drive has raised close to $1 million for pediatric cancer care in the North.
"Students were thrilled to be able to once again take part in this very important annual tradition at Lockerby," says Principal Runciman. "Year after year, we are amazed at the passion, enthusiasm and commitment of students towards a very worthy cause."
He adds: "I extend a sincere thank you to all students, staff and volunteers, as well as members of the community for their ongoing generosity."
Donations for the Kids Caring for Kids Cancer Drive are welcome online at: https://ncfsudbury.com/donation-form/make-a-one-time-donation/.
-30-
Media Contact:
Craig Runciman, Principal, Lockerby Composite School,
Rainbow District School Board, 705-522-1750.