What's happening in Rainbow Schools?
Lockerby Cancer Drive raises close to $1 million since its inception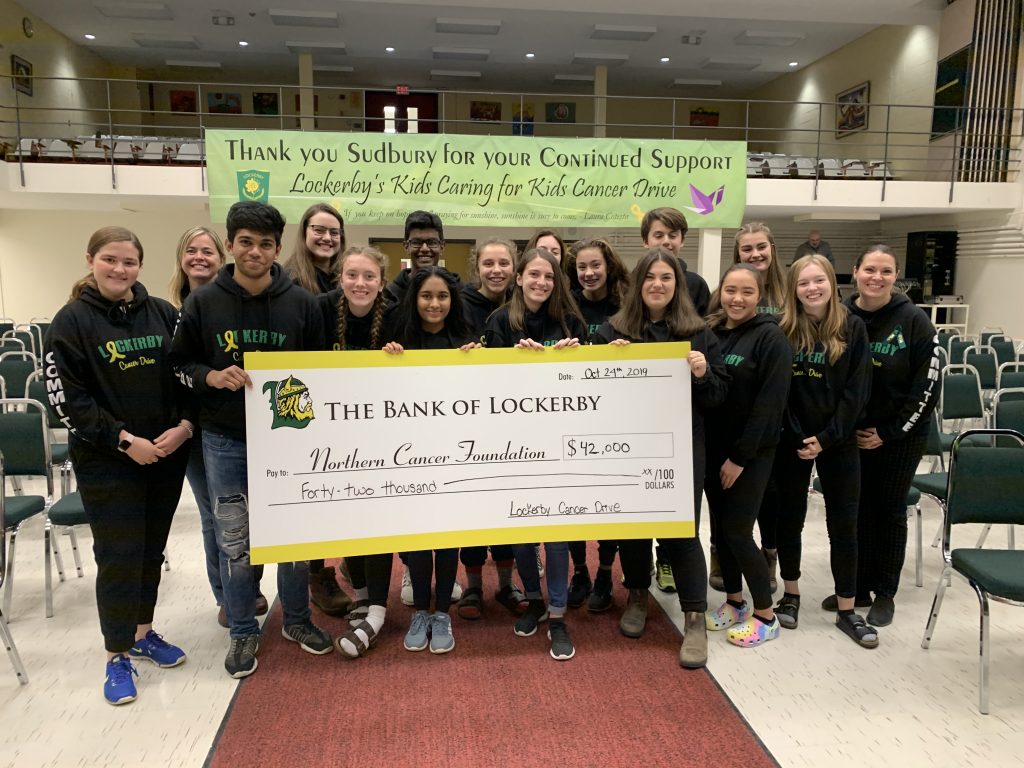 A long-standing tradition of caring continued when the students and staff of Lockerby Composite School canvassed the city and surrounding communities to raise funds for the Pediatric Oncology Program of the Northeast Cancer Centre at Health Sciences North.
This year, an impressive $42,000 was collected. Since its inception 24 years ago, the drive has contributed over $984,000 for pediatric cancer care in the north.
"Laura Costesta started this campaign while she was attending Lockerby and fighting a personal battle with cancer," says Principal Craig Runciman. "Staff and students have kept Laura in their hearts and memories by fulfilling her dream and honouring her legacy."
"Each year, we are astounded by the passion, enthusiasm and commitment of our students towards such a worthy cause," adds Principal Runciman. "I extend a sincere thank you to all students, staff and volunteers, as well as members of the community for their ongoing generosity."
-30-
Media Contact:
Craig Runciman, Principal, Lockerby Composite School,
Rainbow District School Board, 705-522-1750.