What's happening in Rainbow Schools?
May 18 and 19: Rainbow Schools host Embrace Diversity: Free to Be Me Conference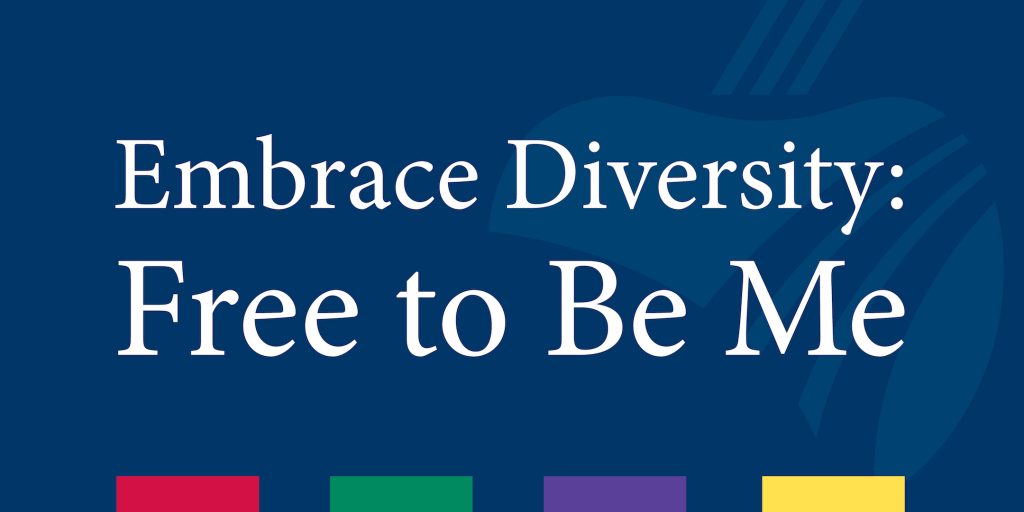 Rainbow District School Board will host a two-day symposium aimed at creating and enhancing school-based supports for students who are lesbian, gay, transgender, bisexual, questioning and two-spirited (LGTBQ2S) as well as students with friends and family members in these communities. Since its inception in 2009, Embrace Diversity: Free to Be Me has expanded to include poverty, race, culture and disabilities.
The conference will take place at Cambrian College on Wednesday, May 18, 2022 for Grades 9 to 12 and Thursday, May 19, 2022 for Grades 7 and 8.
Day one of the conference will kick-off at 10 am with a keynote address from Bradie Granger, Chair of Cambrian's Schools of Justice and General Studies. Originally from Barrie, Granger joined Cambrian College in July 2017. Employed in education for more than two decades, Granger has served as Vice-Principal in Chapleau and Guidance Counsellor in James Bay. Granger holds a Bachelor of Science Degree in Psychology and a Bachelor of Education degree, along with specializations in Special Education, Guidance and Indigenous Education.
At noon, a second keynote address will take place with Martin Boyce of New York. As a teenager in the 1960s, he was involved in the post Mattachine Society gay rights movements that sought to push gay activism beyond its traditional approach and embrace the diversity in our community by challenging racism, sexism and transphobia.
On June 28, 1969, Martin was a participant in the Stonewall Riots, or Stonewall Uprising, a series of spontaneous, violent demonstrations by members of the gay (LGBT) community against a police raid. They are widely considered to constitute the most important event leading to the gay liberation movement and the modern fight for LGBT rights in the United States. Following the Uprising, Martin continued to participate in activism, completed a degree at Hunter College and opened a restaurant in The East Village.
Throughout the day, students will also enjoy workshops that touch on many important topics including dealing directly with language, discovery, growth mindset, culture, laws and rights, labels and stereotypes.
A fun-filled day two for students in Grades 7 and 8 will include a keynote address from Bradie Granger as well as breakout sessions about discovery, moving forward to high school, growth mindset, laws and rights, culture, and dealing directly with language.
School leaders, Athletic Council members, School Councils, and Gay Straight Alliances from Rainbow secondary schools will also participate.
"Rainbow District School Board remains committed to equity and inclusion for all," says Superintendent Judy Noble. "Students who participate in Free to Be Me build understanding and brainstorm solutions to help foster a greater sense of safety and belonging in their schools and communities."
She adds: "Participants gain important tools for the benefit of all students in Rainbow Schools."
Superintendent Noble praised the organizing committee for its efforts, including Patrick Hopkin, Kristina Rivard Gobbo, Andrea Therrien, Sandy MacEwan, Vanessa Caddel, Kim Yagnych and Andrew Ferri.
-30-
Media Contact:
Nicole Charette, Senior Advisor,
Corporate Communications and Strategic Planning,
Rainbow District School Board, 705-674-3171 ext. 7217.