What's happening in Rainbow Schools?
Photo: Sending warm wishes to Alex Trebek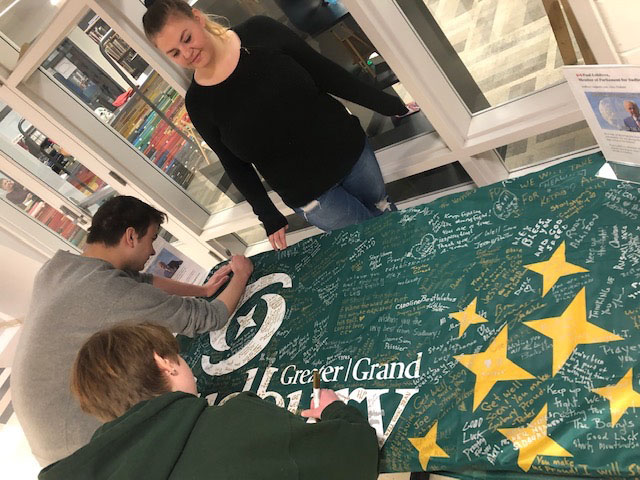 Students at Sudbury Secondary School wrote messages of hope on a local flag for Jeopardy game show host and school graduate Alex Trebek. Sudbury MP Paul Lefebvre presented the flag to Alex Trebek in Ottawa on Monday, May 13, 2019. "Alex has always been very supportive of our school," says Sudbury Secondary School Principal Heather Downey. "We are proud of him and want him to know that he has an entire city rallying behind him." Signing are, from left, students Kayleigh-Anne Murphy, Calub Ylitalo and Danielle Fountain.