What's happening in Rainbow Schools?
Rainbow Schools: Board Office/Education Centre spread Christmas cheer
It has become an annual tradition for employees at the Rainbow District School Board's Board Office in Sudbury to adopt families for Christmas. Staff members at the Education Centre and trustees joined them this year.
"We expanded our circle of care to support 10 families with a total of 19 children in four schools," said Director of Education Norm Blaseg. "It is humbling and heartwarming to see our staff and elected officials come together to give so generously to make Christmas brighter for our students."
The Board Office and the Education Centre raised more than $2,600 and donated more than 1,400 food and personal care items.
"Boxes upon boxes of gifts were purchased and wrapped for our adopted families, providing everything from clothing to toys," said Director Blaseg. "Each family received household essentials and a full Christmas dinner."
Donations were also made to the value vaults at Sudbury Secondary School and Barrydowne College to support students throughout the year.
Board Office staff work in finance, human resources, information services, facilities and administration. Education Centre staff provide support services and special education services to schools.
-30-
Media Contact:
Nicole Charette, Senior Advisor,
Corporate Communications and Strategic Planning,
Rainbow District School Board, 705-674-3171, ext. 7217.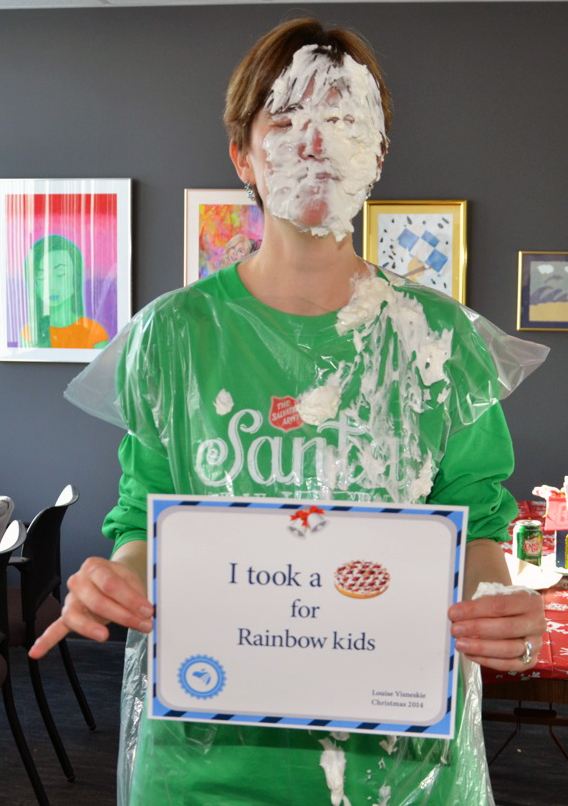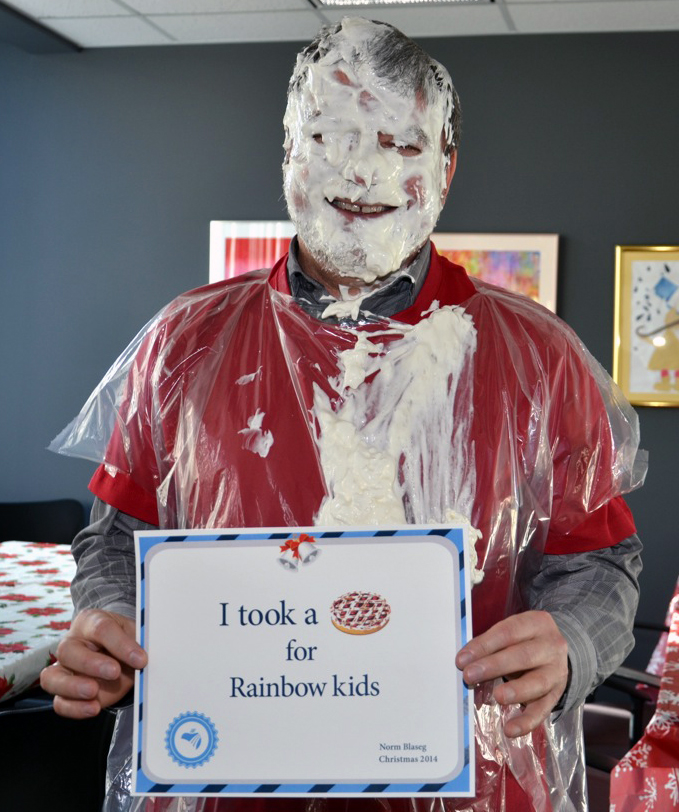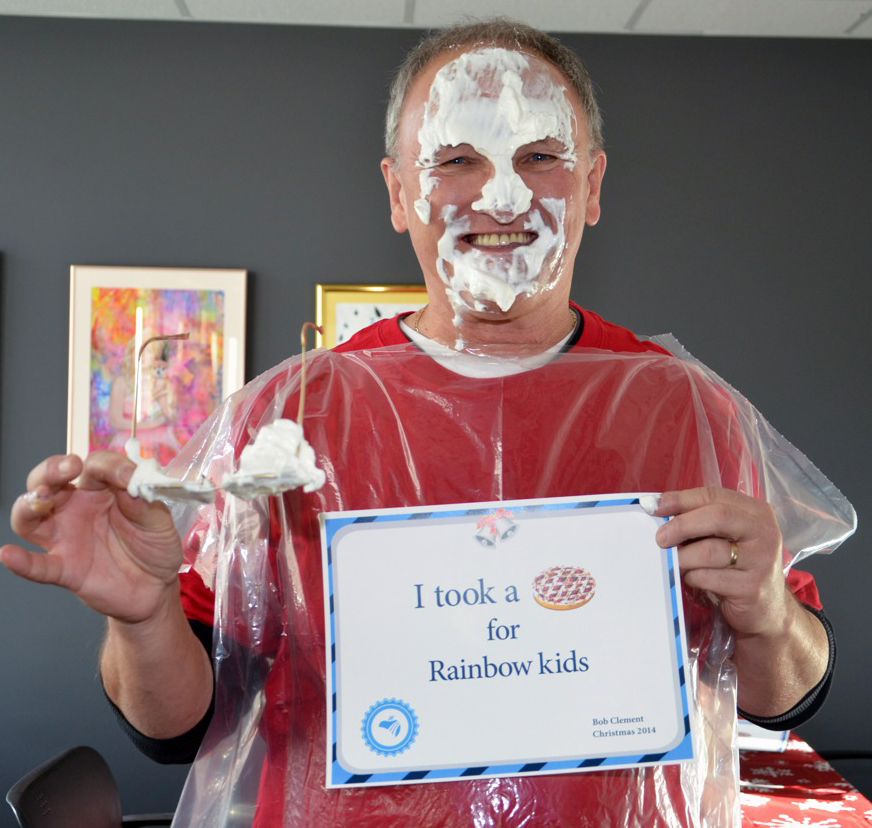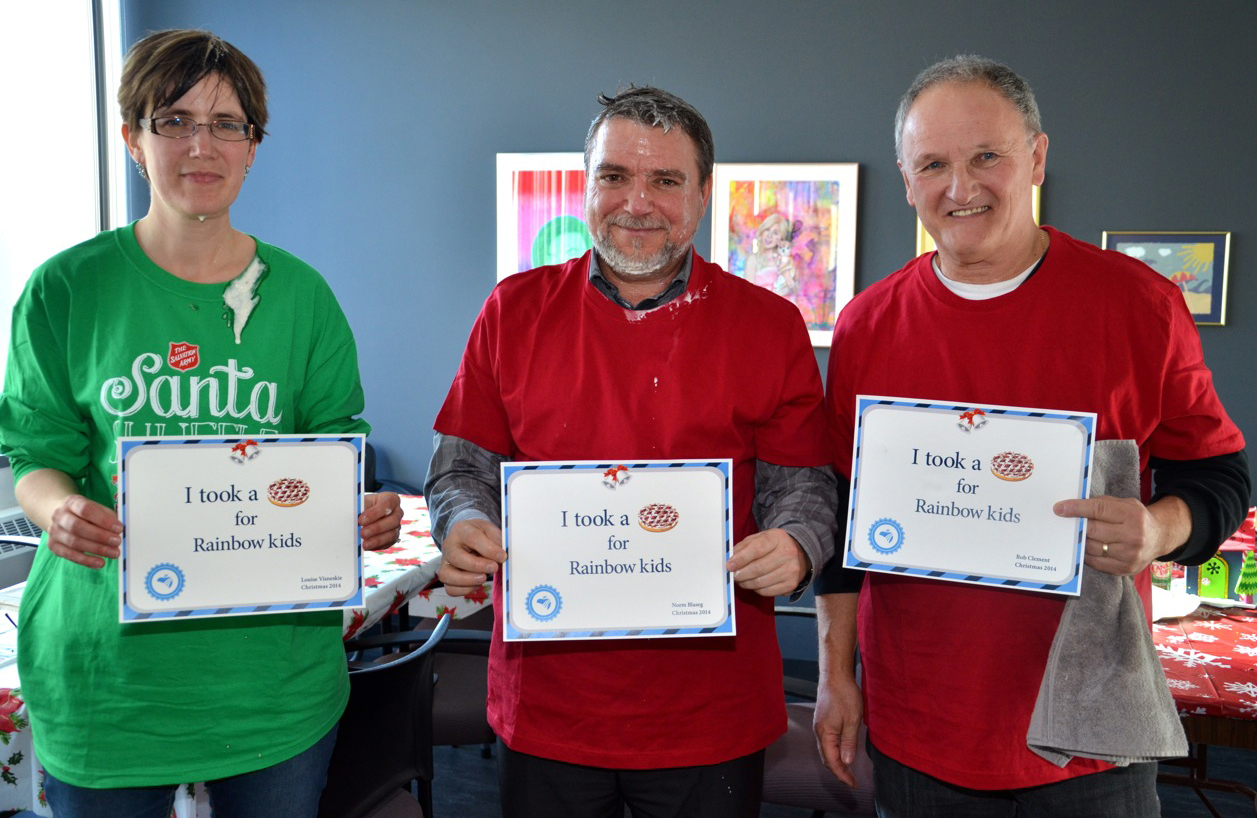 Rainbow District School Board Technical Services Co-ordinator Louise Visneskie, left, Director of Education Norm Blaseg and Trustee Bob Clement took pies for Rainbow kids at the wrap-up of the Board Office/Education Centre adopt-a-family campaign. Trustees and staff supported 10 families with a total of 19 children in four schools.