What's happening in Rainbow Schools?
Rainbow Schools canvass community for non-perishable food December 6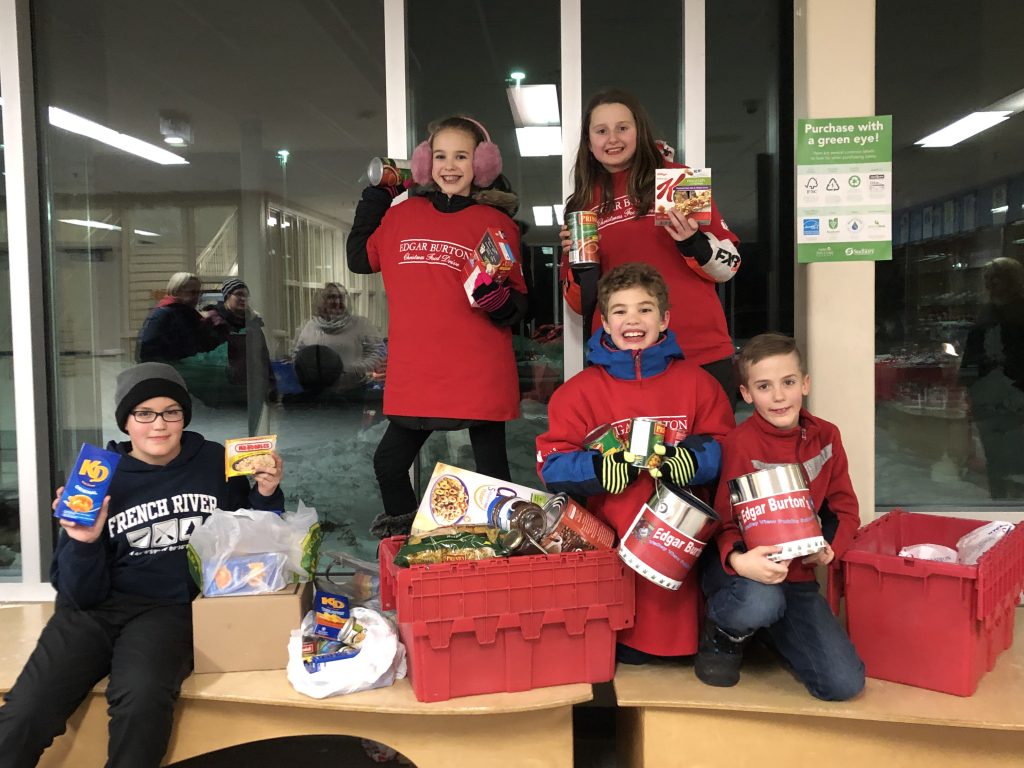 Students in Rainbow Schools in Sudbury, Espanola and Manitoulin will canvass their neighbourhoods for non-perishable food on Thursday, December 6, 2018. 92.7 Rock will be live on location at various schools throughout the city to help kick-off the event.
This is the fifth annual Rainbow Kids Helping Kids Day, which is part of the Rainbow District School Board's annual efforts to support the Kids Helping Kids Christmas Food Drive in memory of Edgar Burton.
"Last year, our goal for Rainbow Schools was to collect 250,000 food items," said Director of Education Norm Blaseg. "We surpassed our goal and collected 281,747 items. A total of $38,766.46 in monetary donations contributed to this impressive total."
He added: "This year, our goal is to collect 281,748 items, which is one more than last year. Cash donations are also welcome. Each dollar donated is equivalent to six food items for the Sudbury Food Bank."
Rainbow Schools have been awarded the coveted Kids Helping Kids torch for most food items collected eight times over the past nine years. MacLeod Public School brought in 72,314 food items in 2017, earning them the first place torch at this year's Edgar Burton Christmas Food Drive kick-off event.
"The food that we collect will be going to all the food banks in our jurisdiction, benefiting students and families in all of our school communities," said Director Blaseg. "We thank everyone for joining with us to collect one more can in honour of Edgar Burton."
-30-
Media Contact:
Nicole Charette, Senior Advisor
Corporate Communications and Strategic Planning
Rainbow District School Board, 705-674-3171 ext. 7217