What's happening in Rainbow Schools?
Rainbow Schools celebrate Indigenous culture with Rock Your Mocs Day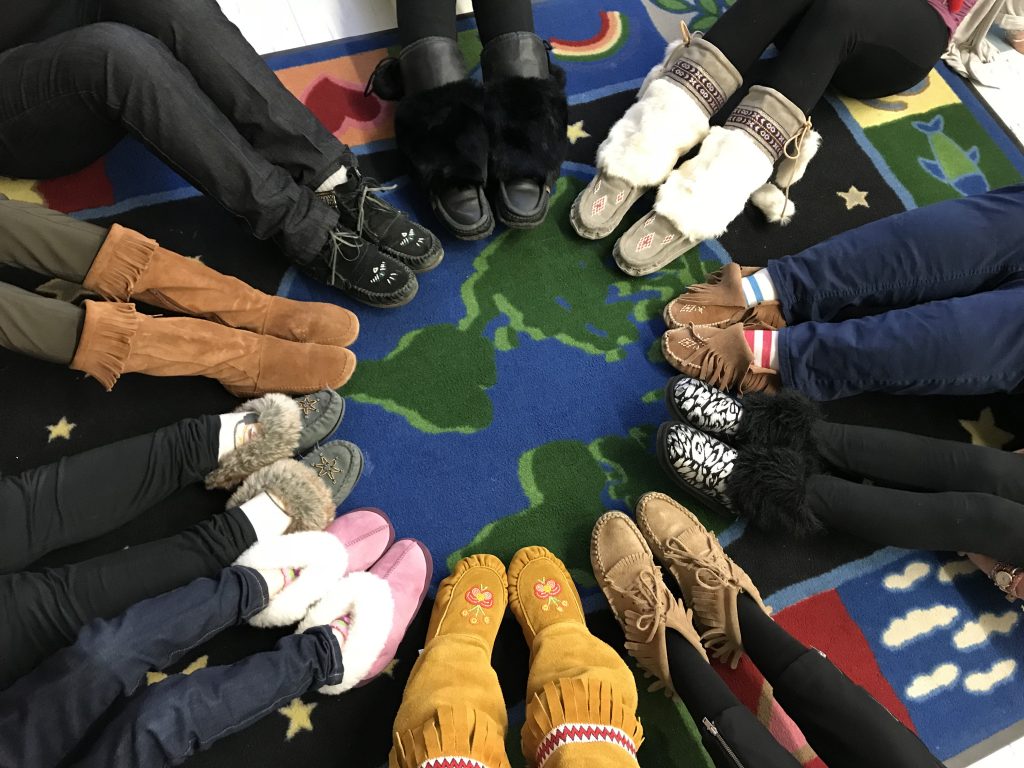 Students and staff in Rainbow Schools will walk in harmony wearing their favourite moccasins on Thursday, November 15, 2018.
"Moccasins are an important part of Indigenous culture and are as unique as the individuals who wear them," says Rainbow District School Board Director of Education Norm Blaseg.
He adds: "We encourage everyone to wear their moccasins with pride to celebrate the culture and traditions of Indigenous Peoples. Rock Your Mocs Day is a great opportunity to acknowledge their contributions and build understanding."
In its seventh year, Rock Your Mocs Day is a global movement held annually during the month of November.
Participants are invited to take photos to spread the word on social media using the hashtag #RockYourMocs.
-30-
Media Contact:
Nicole Charette, Senior Advisor,
Corporate Communications and Strategic Planning,
Rainbow District School Board, 705-674-3171 ext. 7217.