What's happening in Rainbow Schools?
Rainbow Schools collect 4,692 clothing items for Winter Clothing Drive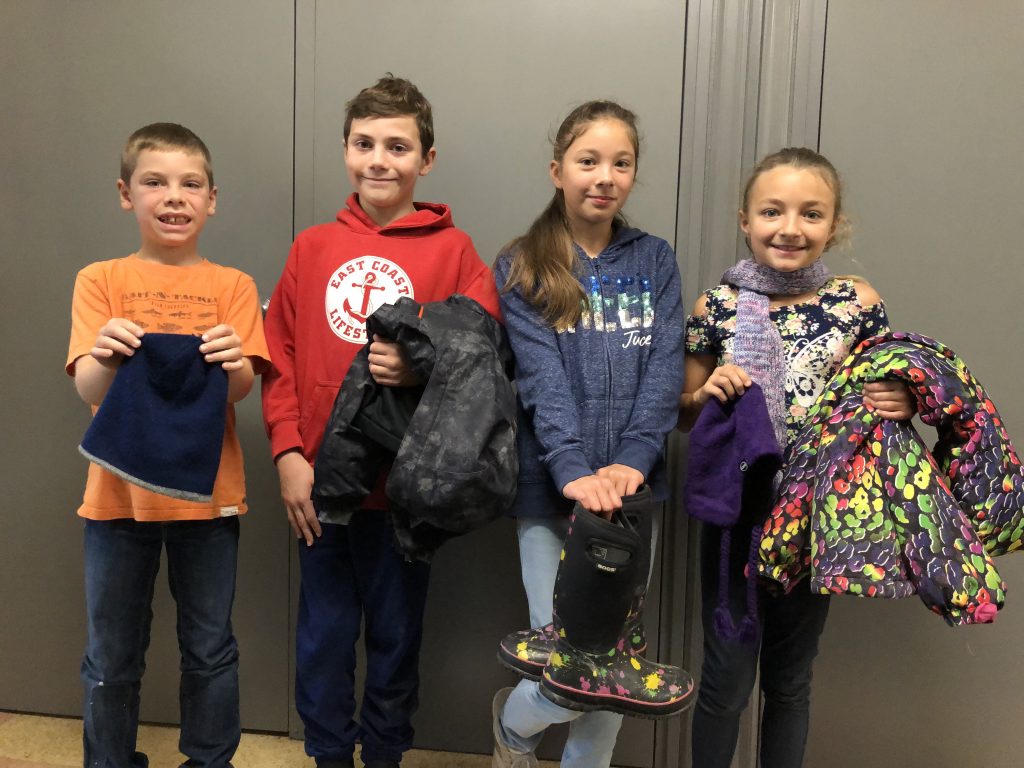 Since September, students in Rainbow Schools have been collecting gently used winter clothing items for local families in need.
The drive, spearheaded by Cooper Equipment Rental, helps to support Our Children, Our Future.
In total, 18,487 clothing items were collected. Rainbow Schools contributed 4,962 items to this impressive total. Thanks to the many donations, items will support approximately 4,500 people throughout the community.
"We are thrilled that we were able to once again surpass last year's collection total," says R.H. Murray Public School Principal Chris Bourré. "It is amazing to see what can happen when the community works together towards a common goal."
He adds: "Thank you to everyone who helped to make this winter a little warmer for someone in need."
-30-
Media Contact:
Nicole Charette, Senior Advisor
Corporate Communications and Strategic Planning
Rainbow District School Board, 705-674-3171 ext. 7217.