What's happening in Rainbow Schools?
Rainbow Schools host Embrace Diversity: Free to Be Me Conference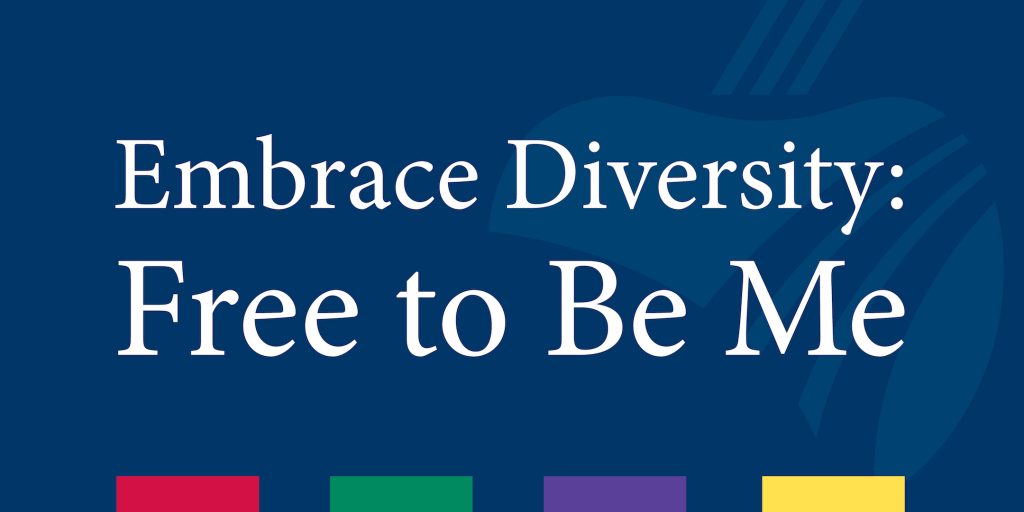 Rainbow District School Board will host its annual symposium aimed at creating and enhancing school-based supports for students who are lesbian, gay, transgender, bisexual, questioning and two-spirited (LGTBQ2S) as well as students with friends and family members in these communities. On the cusp of its tenth anniversary, Embrace Diversity: Free to Be Me has expanded to include poverty, race, culture and disabilities.
The Embrace Diversity: Free to Be Me Conference will take place on Thursday, November 22, 2018 from 9:30 am to 2 pm at Lockerby Composite School in Sudbury.
The day's events will kick-off at 10 am with a keynote address by local entrepreneur Ryan Benoit, owner of The Positive Inception. Born with cerebral palsy, Ryan made it his life's goal to never let his disability get in the way of his dreams.
While enrolled in the sports administration program at Laurentian University, Ryan launched his retail business. What began as a hobby has since turned into a full-time job. Ryan worked hard to develop a brand that would serve to encourage others to realize their potential, always do their best, and to be their own role model. His ultimate goal is to make the world a better place.
Throughout the day, students will take part in a variety of workshops, including Be a Global Citizen; Behind the Curtain: Queering Theatre for the Stage Frightened; Being Trans and Fabulous in School; Raising Awareness about Poverty; Greater Sudbury Police Service and the LGBT2SQAI+ Community; Live Your Truth; My First Purpose in Life: Anishinaabemowin and Cultural Teachings; and Yoga.
School leaders, Athletic Council members, School Councils, and Gay Straight Alliances from Rainbow secondary schools will participate.
"This important event is part of Rainbow District School Board's ongoing efforts to make equity and inclusive education a priority for all," says Superintendent Judy Noble. "Students come together to address issues and brainstorm solutions to increase a sense of safety and belonging in their schools and communities."
She adds: "Once again, participants will walk away with important tools they can use for the benefit of all students in Rainbow Schools."
Superintendent Noble praised the organizing committee for its efforts, including Vanessa Caddel, Andrew Ferri, Patrick Hopkin, Kimberly Lawson, Sandy MacEwan, Calvin Makela, Mackenzie Marshall and Kristina Rivard Gobbo.
-30-
Media Contact:
Nicole Charette, Senior Advisor,
Corporate Communications and Strategic Planning,
Rainbow District School Board, 705-674-3171 ext. 7217.