What's happening in Rainbow Schools?
Rainbow Schools take part in the Level Up! Skilled Trades Fair on November 15th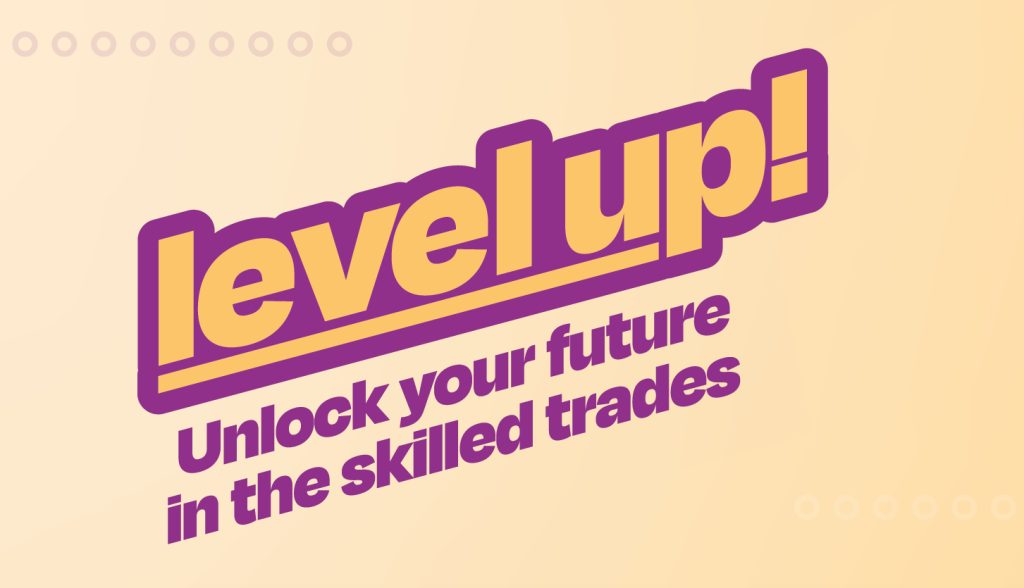 Some 560 students in Grades 8 to 12 from eight Rainbow Schools will attend Level Up!, an engaging and interactive career fair with a focus on the skilled trades.
Hosted by the Ministry of Labour, Immigration, Training and Skills Development, the fair is open to students from Rainbow Schools on Tuesday, November 15, 2022 from 10 am to 3 pm at the United Steelworkers Hall on Brady Street.
There will be an evening presentation on Monday, November 14th from 7 pm to 8:30 pm for parents/guardians to attend with their children.
Job-ready organizations, unions, colleges, and industry employers will be in attendance to help students unlock a possible future in the skilled trades.
Level Up! Fairs are being presented across the province as part of the Ministry of Education's efforts to modernize the skilled trades and apprenticeship programs, address shortages in the skilled trades and attract more of Ontario's young people to the industry.
"Skilled trades are great career opportunities and are vital to the health and growth of our economy," says Bruce Bourget, Director of Education for Rainbow District School Board. "At Level Up!, students will explore a variety of career options, meet workers in exciting fields, and enjoy hands-on demonstrations."
Rainbow Schools offer a variety of programs for students looking to pursue careers in the skilled trades. Students can enrol in secondary school trades classes, the Ontario Youth Apprenticeship Program, which includes a co-op placement in a skilled trade, or a Specialist High Skills Major (SHSM) with a trades focus. SHSMs are Ministry of Education approved programs that allow students to focus their learning on specific sectors while meeting the requirements of the Ontario Secondary School Diploma.
Students can also earn Dual Credits that can be applied toward their secondary school diploma as well as their post-secondary diploma, degree or apprenticeship certification. Rainbow District School Board offers Dual Credit programs in partnership with Cambrian College.
-30-
Media Contact:
Nicole Charette, Senior Advisor,
Corporate Communications and Strategic Planning,
Rainbow District School Board, 705-674-3171 ext. 7217.