What's happening in Rainbow Schools?
Rainbow Student Senate hosts Leadership Through Action Conference on May 3rd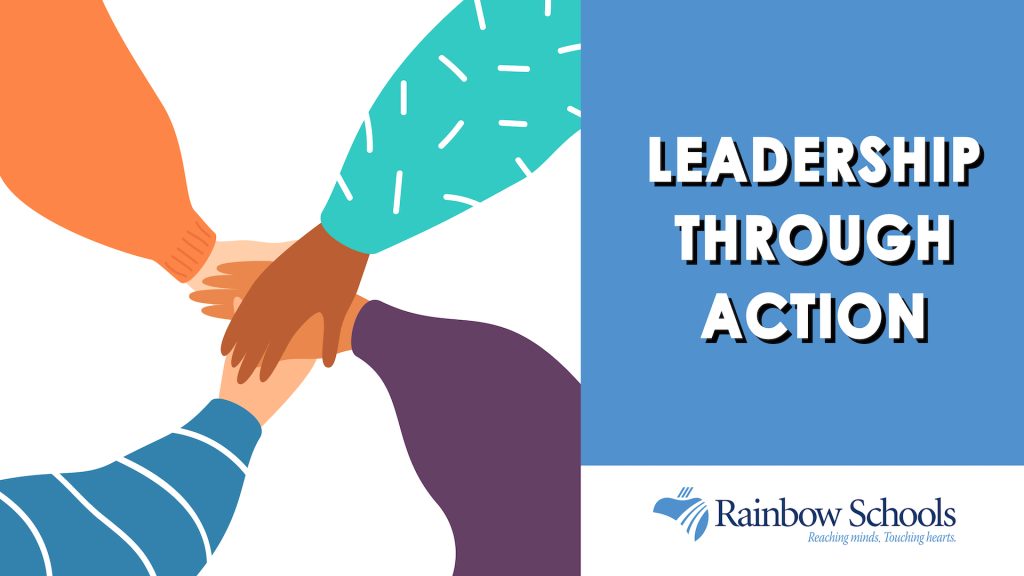 The Rainbow District School Board Student Senate will host the Leadership Through Action Conference on Wednesday, May 3, 2023. Grade 9 and 10 students from all Rainbow secondary schools will gather for the full-day event in the Amphitheatre at Cambrian College.
"Having an action plan is the best way to start achieving goals," says Student Senate Chair Jocelyn Kuntsi. "We hope the Leadership Through Action Conference provides participants with the necessary skills and self-confidence they need to be leaders in their own school communities."
Students are excited for a special keynote address from four-time Guinness World Record holder Scott Hammell at 10 am.
Scott Hammell has been entertaining professionally since 1998, and has taken record-breaking stunts to new heights – by hanging upside down from a hot air balloon locked in a straitjacket, jumping from an airplane while blindfolded, juggling explosives, catching a bullet fired from a high-powered sniper rifle, and completing a card trick while skydiving.
His work has brought him to nations around the world – from Cuba to Abu Dhabi to Australia – and he has performed for royalty and foreign dignitaries such as the Prime Minister of Malaysia. He has also shared the stage with inspiring people like Al Gore, Mia Farrow and Jesse Jackson.
Scott Hammell's training regimen and dedication to his craft are rigorous. The risks he takes are calculated, and his dream to inspire others to challenge themselves is profound.
Following the keynote address, participants will engage in breakout sessions led by members of the Student Senate. Activities are designed to support and nurture enthusiastic student leaders in a fun and creative way, touching on important topics such as Truth and Reconciliation, 2SLGBTQIA+, Science Technology Engineering and Mathematics (STEM), mental health, student leadership and environmental action.
Rainbow District School Board thanks the Ministry of Education for supporting this student conference through a SpeakUp Grant.
LEADERSHIP THROUGH ACTION AGENDA

8:30 am to 9:15 am
 Arrival
9:15 am to 9:30 am
 Welcome and Introductions from Student Senate
What is a Student Senate?
Land acknowledgement
9:30 am to 10 am
 Icebreaker
10 am to 11:15 am
 Keynote address by four-time World Record holder Scott Hammell
11:15 am to 12 pm
 Lunch
12 pm to 12:10 pm
 Breakout Session Instructions
12:10 pm to 12:55 pm
 Breakout Session #1
12:55 pm to 1 pm
 Switch Breakout Sessions
1 pm to 1:45 pm
 Breakout Session # 2
1:45 pm to 2:45 pm
 Presentations Activity
2:45 pm to 3 pm
 Questions and Conclusion
3 pm
Departure
-30-
Media Contact:
Nicole Charette, Senior Advisor,
Corporate Communications and Strategic Planning,
Rainbow District School Board, 705-674-3171, ext. 7217.