What's happening in Rainbow Schools?
The Noise: Confederation's new rock band takes the stage on June 8th
Love the music of the 60s, 70s, 80s, 90s and 2000s? Come make some noise with Confederation Secondary School's new rock band in concert on Thursday, June 8, 2023 at 6 pm in the Confederation Secondary School gymnasium.
Tickets, at $5 for students/seniors and $10 for adults, can be purchased from members of the band, at Confederation Secondary School, or online at https://rainbowschools.schoolcashonline.com/Fee/Details/22577/224/False/True
Confederation Secondary School has a long history of being Northern Ontario's School of Rock, a tradition that continues today under the direction of music teacher Nick Beech.
"I really want students to feel like they have a space in our music department where all genres of music are valued," he says. "Rock music is a fantastic way to build confidence and leadership skills in young people whether they are performing on stage or working behind the scenes."
According to Nick Beech, rock and roll has been a monumental force in popular culture around the world since the 1960s. From the British invasion with the Beatles and the Rolling Stones, to modern day bands like The Foo Fighters, rock has been a popular soundtrack for high school students from past to present.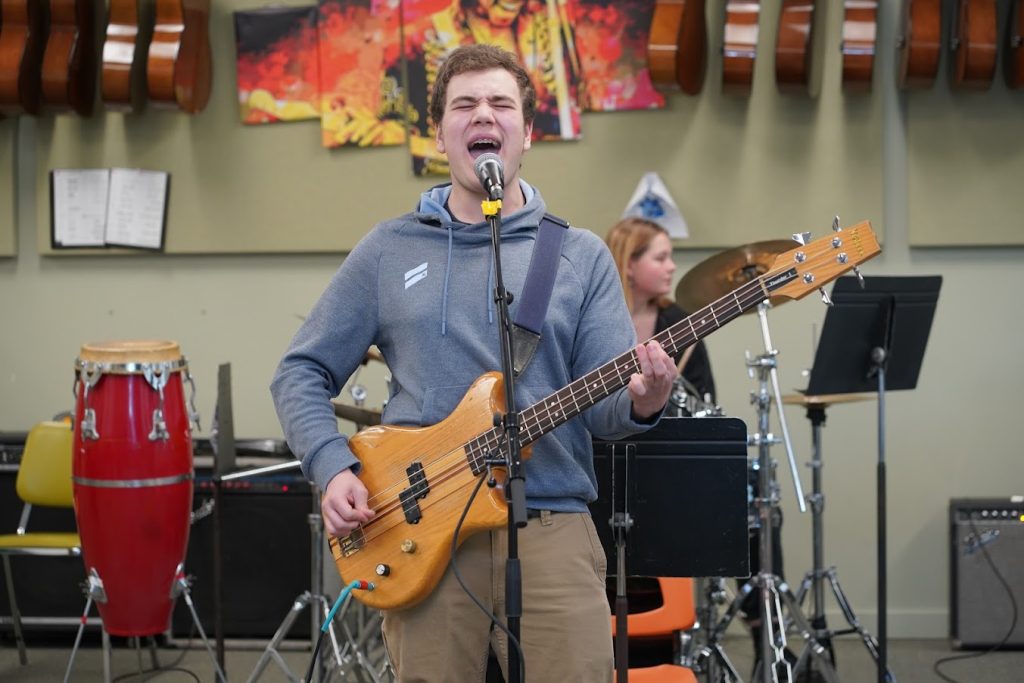 "Decades of Rock" will begin with the rising counter culture movements of the 1960s, travel into the expanded rock forms of the 1970s, move on to the arena rock of the 1980s, and revisit the grunge age of the 1990s before culminating into the modern rock anthems of the 2000s. The musical walk down memory lane will appeal to young and old alike.
"Last year, the rock band performed a 10-song set at Cousin Vinny's in Hanmer. This year, I decided to up the ante and give the students a list of 20 songs. I really wanted to push them to do something outstanding that would help them grow as musicians," says Nick Beech.
Or, as bass player and vocalist Keaton Luttrell says, drawing on one of rock's most recognizable lyrics: "Last year was a jumping off point. You ain't seen nothing yet."
-30-
Media Contact:
Nicole Charette, Senior Advisor,
Corporate Communications and Strategic Planning,
Rainbow District School Board, 705-674-3171 ext. 7217.