What's happening in Rainbow Schools?
To Finlandia With Love From Princess Anne Public School
Students from Princess Anne Public School are sending Valentine wishes to the residents at Finlandia Village with homemade cards. Students designed the Valentine's cards earlier this week. Now that the cards have been quarantined for four days, they are ready to be distributed to the residents on Sunday, February 14th, 2021. Spreading the love are Grade 5 students Jayce Watkins, left, Ava Sauve-Gadabushie, and Hailey Bennett.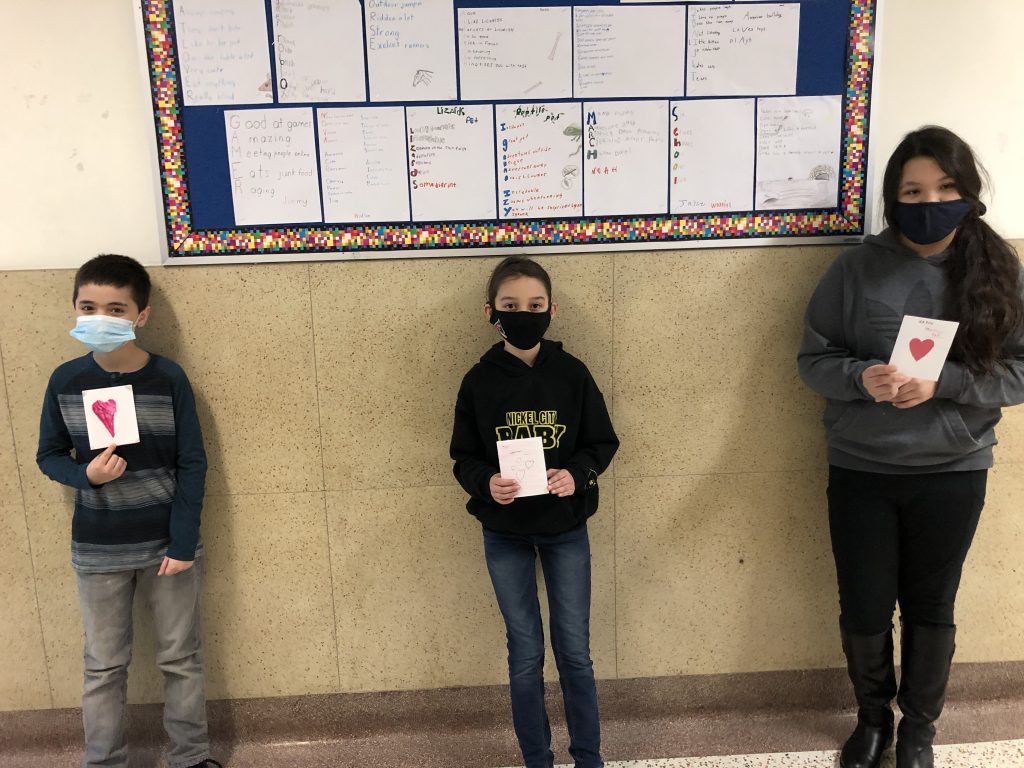 Connor Lawrence, a Grade 4 student at Princess Anne Public School, made a special Valentine's Day card for a Finlandia Village resident.