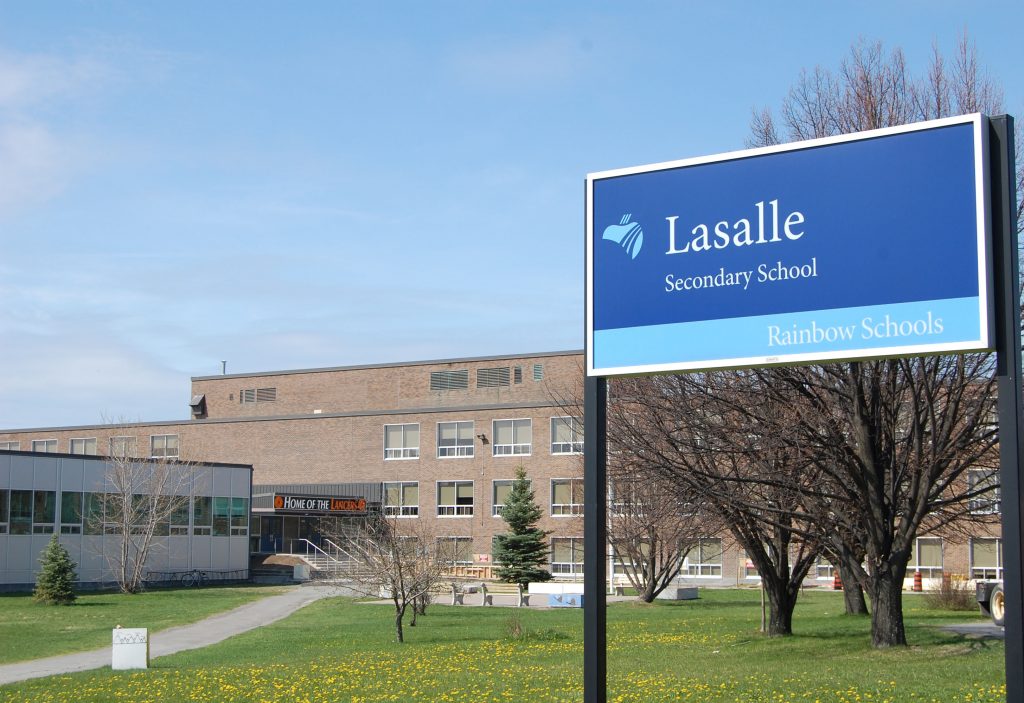 Lasalle Secondary School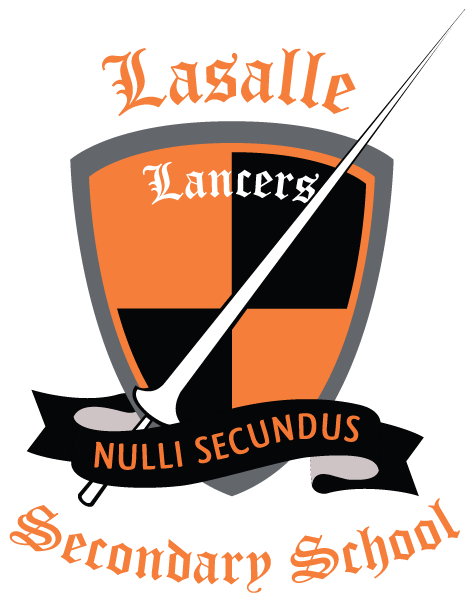 Home of the Lancers
The overall purpose of education is to help individual learners to achieve their potential in physical, intellectual, emotional, social, cultural, and moral development.
At Lasalle Secondary School, we strive to help young people search for many dimensions of learning and living. In addition to providing a variety of courses, we encourage students to participate in activities that include co-curricular, athletic, social and cultural pursuits as well as community services, travel and extended use of other community resources.
We firmly believe that students who are involved are students whose lives are enriched. They are happier, more committed, and more positive. Students learn communication skills, time management skills, and team building and leadership skills. They come to a better understanding of themselves and of others.
Technology is a priority at Lasalle Secondary School. With state-of-the-art presentation labs and laptop learning on our MacBooks, computers are readily available at no cost to our students.
Our large Music, Arts and Drama department runs an exemplary program. Our orchestra and many bands consistently win gold and silver medals at city and provincial competitions.
Our Math and Science departments consistently participate in and win competitions. Math students enjoy the enhancements that Smart Boards bring to the learning of mathematics.
Our poets and literary scholars speak well for our English department. Our French Immersion and Modern Languages students enjoy many cultural experiences from the community and participate in field trips which add to their appreciation and understanding of diverse ethnicities.
The Social Sciences department teaches students history, geography, law, and economics. The various field trips, both locally and internationally, add to a wealth of knowledge the students receive in their understanding of world issues.
The physical and health education program is varied, offering the largest outdoor education program within the Rainbow District School Board.
Our technological program is second to none providing students with industry-standard training and learning opportunities in woodworking, drafting, welding, machine shop, automotive and communications technology.
The Co-Operative Education and Apprenticeship Education (OYAP) programs are growing at a tremendous rate due to the high level of commitment from staff and with the generous support of our community members.
Lasalle Secondary School's Special Education program provides instruction and support to students who have identified learning difficulties and special learning needs in a classroom environment which allows for more individualized instruction. The Resource Department is well-equipped with high-end computers and specialized software to assist in supporting those students with reading and writing difficulties.
The Students Services department is open to all students seeking assistance in the areas of educational, career, and personal counseling. Advice and information are available to students and to parents regarding the courses best suited to the needs, interests, abilities, and career goals of each student.
Specialist High Skills Majors
Lasalle Secondary School is proud to offer Specialist High Skills Major (SHSM) in Sports, Business and Energy. These certificate programs are Ministry-approved specialized programs designed to allow students to focus on knowledge and skills that are of particular importance within each focused sector. Students who graduate with a SHSM designation on their diploma are prepared for success in their area of focus and the post secondary destination of their choice, whether it be apprenticeship training, a college or university program, or the workplace.
The Specialist High Skills Major is about student success and about meeting the individual learning needs of each and every student. Through this program, Lasalle Secondary School is providing students with more opportunities to customize their high school experience and build on their strengths and interests through a variety of new and enhanced learning options. The aim of the program is to guide our students in achieving continuing growth by integrating real world experience through several challenges, competitions, and a placement experience in Cooperative Education.
Sport and Healthy, Active Living Program
The Sport and Healthy, Active Living Program, is designed for motivated students with a keen interest in pursuing their participation in and understanding of sports, competition, health and business. The program will focus on three strands – Elite Athlete Development, Healthy Active Living and Sports Administration.
This program will appeal to Grade 8 students who have a keen interest in sports. Student athletes will further their academic success by pursuing sport specific courses with a focus on fitness and healthy active living.
The program includes accommodations for elite athletes as well as intensive leadership and skill development.