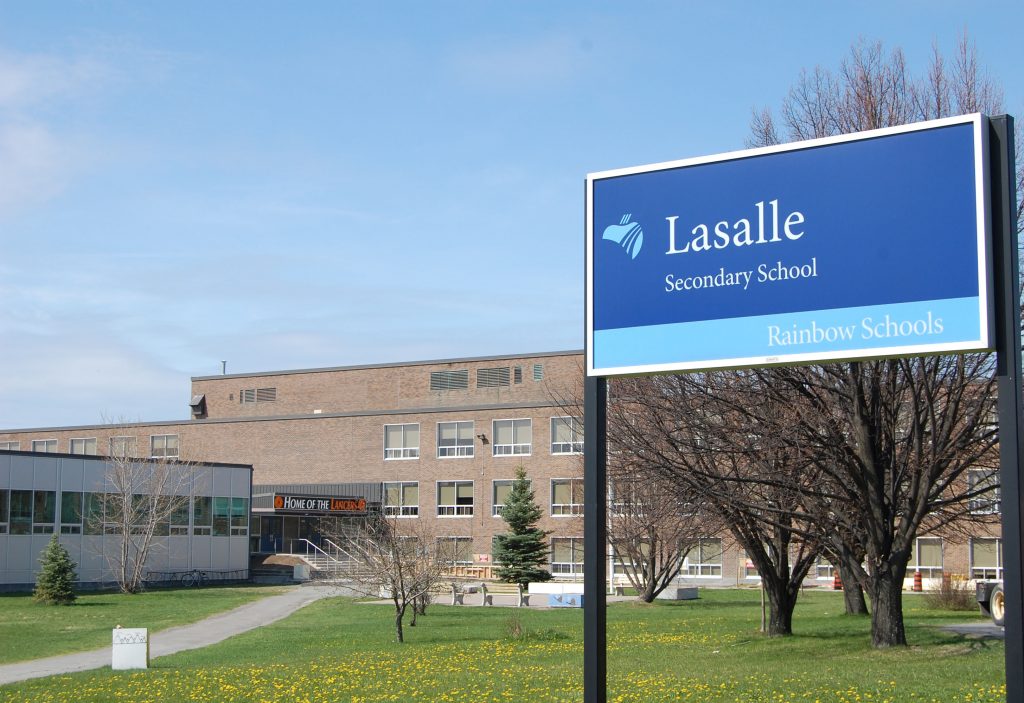 Lasalle Secondary School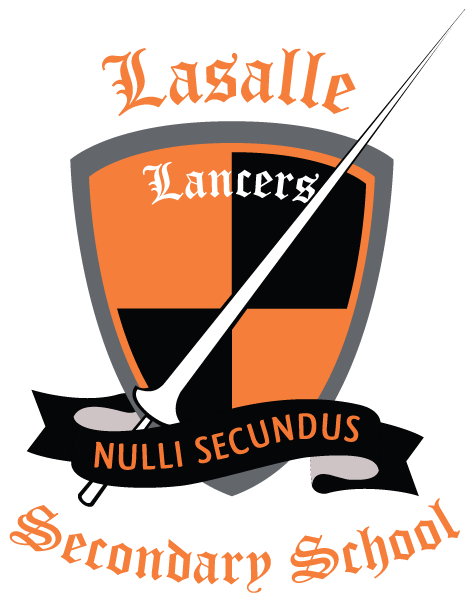 Home of the Lancers
The overall purpose of education is to help individual learners to achieve their potential in physical, intellectual, emotional, social, cultural, and moral development.
At Lasalle Secondary School, we strive to help young people search for many dimensions of learning and living. In addition to providing a variety of courses, we encourage students to participate in activities that include co-curricular, athletic, social and cultural pursuits as well as community services, travel and extended use of other community resources.
We firmly believe that students who are involved are students whose lives are enriched. They are happier, more committed, and more positive. Students learn communication skills, time management skills, and team building and leadership skills. They come to a better understanding of themselves and of others.
In September of 2018 we became an Advanced Placement designated school. We offer AP Calculus, AP English Literature and AP Psychology. We are set to add AP Biology in September of 2020.
Technology is a priority at Lasalle Secondary School. Lasalle continues to modernize the learning environment. With state-of-the-art classrooms created for engineering, drafting, animation, film studies and digital photography we are providing students with opportunities to meet the growing demands of industry sectors. Moreover, we have available for our students technology such as Chromebooks, iPads and laptops to assist in learning, at no cost.
Our large music, arts, and drama department runs an exemplary program. Our many bands and small ensembles consistently win gold and silver medals at city, provincial and national competitions. Our drama department is proud to annual provide our students with theatre production. Additionally, our improv team is well established and successful.
Our math and science departments consistently participate in and win competitions. Math students enjoy the enhancements that Smart Boards bring to the learning of mathematics.
Our poets and literary scholars speak well for our English department. Our French Immersion and modern languages students enjoy many cultural experiences from the community and participate in field trips which add to their appreciation and understanding of diverse ethnicities.
The Social Sciences department teaches students history, geography, law, and economics. The various field trips, both locally and internationally, add to the wealth of knowledge the students receive in their understanding of world issues.
The physical and health education program is varied, offering the largest outdoor education program within the Rainbow District School Board. We are pleased to announce the addition of the Fabio Belli Dome to our school grounds increasing our ability to offer a more diverse physical education program. Lasalle's SHAL program will learn valuable leadership skills in assisting our RDSB schools with organizing and visiting the dome during the school day. In the evening, the community will be able to use the indoor facility 12 months of the year.
Our technological/trades program is second to none providing students with industry-standard training and learning opportunities in woodworking, drafting, welding, machine shop, and automotive technology. Lasalle has a long standing partnership with the YMCA. Our students engage in carpentry classes at Lasalle and Cambrian College in a dual credit providing them an opportunity to complete a cooperative education credit building and renovating cabins at John Island Camp. Additionally, the Auto Club was established last year and has gained quite a following.
The Co-Operative Education and Apprenticeship Education (OYAP) programs are growing at a tremendous rate due to the high level of commitment from staff and with the generous support of our community members.
Lasalle Secondary School's special education program provides instruction and support to students who have identified learning difficulties and special learning needs in a classroom environment which allows for more individualized instruction. The Resource Department is well-equipped with high-end computers and specialized software to assist in supporting those students with reading and writing difficulties.
The Students Services department is open to all students seeking assistance in the areas of educational, career, and personal counseling. Advice and information are available to students and parents regarding the courses best suited to the needs, interests, abilities, and career goals of each student.
Two very effective programs at Lasalle, the Peer Helper and Peer Tutor programs, allow students to provide and receive academic assistance from one another. Students in Grade 12 act as Peer helpers to assist Grade 9 students within a classroom setting under the direction of the subject teacher, while our volunteer Peer Tutors help other students who are in need of help in a variety of academic areas.
Specialist High Skills Majors
Lasalle Secondary School is proud to offer one of the highest offerings of Specialist High Skills Major (SHSM) in our community: Business, Sport, Energy and Construction. These certificate programs are a Ministry-approved specialized program designed to allow students to focus on knowledge and skills in a specific industrial sector. Students can obtain certifications recognized in this sector as they work towards meeting the requirements for an Ontario Secondary School Diploma (OSSD). Students who graduate with a SHSM designation on their diploma are prepared for success in the sectors of business, sports, energy or construction. The student experience in these programs prepare them for post-secondary destination of their choice, whether it be apprenticeship training, a college or university program, or the workplace.
The Specialist High Skills Major is about student success and about meeting the individual learning needs of each and every student. Through this program, Lasalle Secondary School is providing students with more opportunities to customize their high school experience and build on their strengths and interests through a variety of new and enhanced learning options.
Sports and Healthy Active Living Program (SHAL)
Lasalle Secondary School provides a specialized learning opportunity to maximize human potential in sport, fitness and academics. The Sport and Healthy Active Living Program, is offered to all students in the Lasalle Secondary School area, and focuses on three strands – Elite Athlete Development, Healthy Active Living and Sports Administration.
This program will appeal to strong, academically minded Grade 8 students who have a keen interest in all things related to and around sports. Interested students will benefit if they are athletes, elite athletes, entrepreneurs, or have a keen interest in the fields of sports journalism, and sport medicine. The major focus is on sport, fitness and healthy active living. The program includes accommodations for elite athletes as well as intensive leadership and skill development.