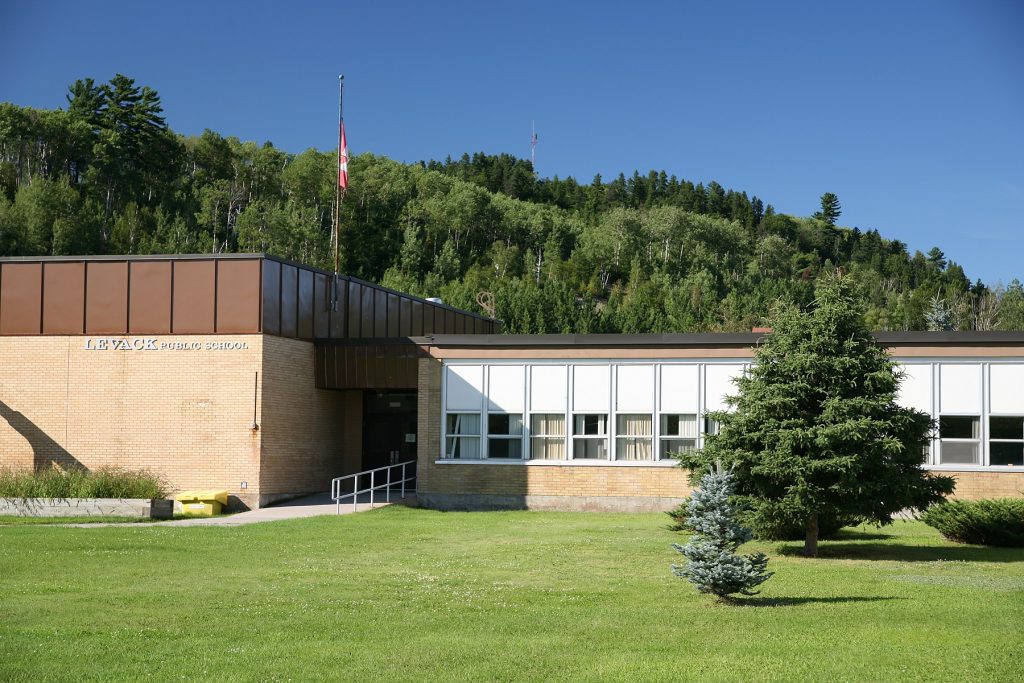 Levack Public School
Contact Information
Phone: 705-671-5943
Fax: 705-675-0207
Email: [email protected]
100 High Street
Levack, ON P0M 2C0
Home of the Leopards – A community school
Levack Public school offers English programming for students in Kindergarten to Grade 8. The school serves the communities of Levack, Onaping, Dowling and Cartier.
Levack Public School provides a secure learning environment where family and staff work in a supportive partnership. Our goal is to enable students to achieve their personal best inside and outside of the classroom. We pride ourselves on our character education and making our school a safe environment for all students.
The school is committed to offering literacy and mathematics programs that provide students with tools and skills for learning and life. In addition, teachers use multimedia information technology and computers to support learning and further engage students.
The Balanced School Day is an alternative elementary school schedule that improves learning, promotes healthy eating and encourages daily physical activity. We also provide a breakfast program that feeds all our students every morning. The schedule provides three blocks of instructional time and two nutritional breaks. Each nutritional break lasts approximately 45 minutes, including 20 minutes for a healthy, nutritious lunch and 25 minutes for indoor and/or outdoor physical activity.
We are very fortunate to be located in the former Levack District High School. Home of the Leopards, we have a great facility with a full size gym, cafeteria, art room, day care, computer lab, library, full size football field, track, and more.
Our active School Council supports the many academic and activity-based programs available at Levack Public School. Our students also benefit from the support of dedicated volunteers who help with reading, fundraising, excursions and special activities. When children work with volunteers, they are given the extra time, attention and support which promotes improved learning and achievement. Volunteers really do make a difference!
Levack Public School offers a wide range of extra-curricular activities, including: choir, sports, student parliament and band. In addition, students take part in a variety of system-wide events including Math, Science and Technology Olympics, Bridge Building Competition, Science Fair, Heritage Fair, as well as writing, art, poetry and poster contests.