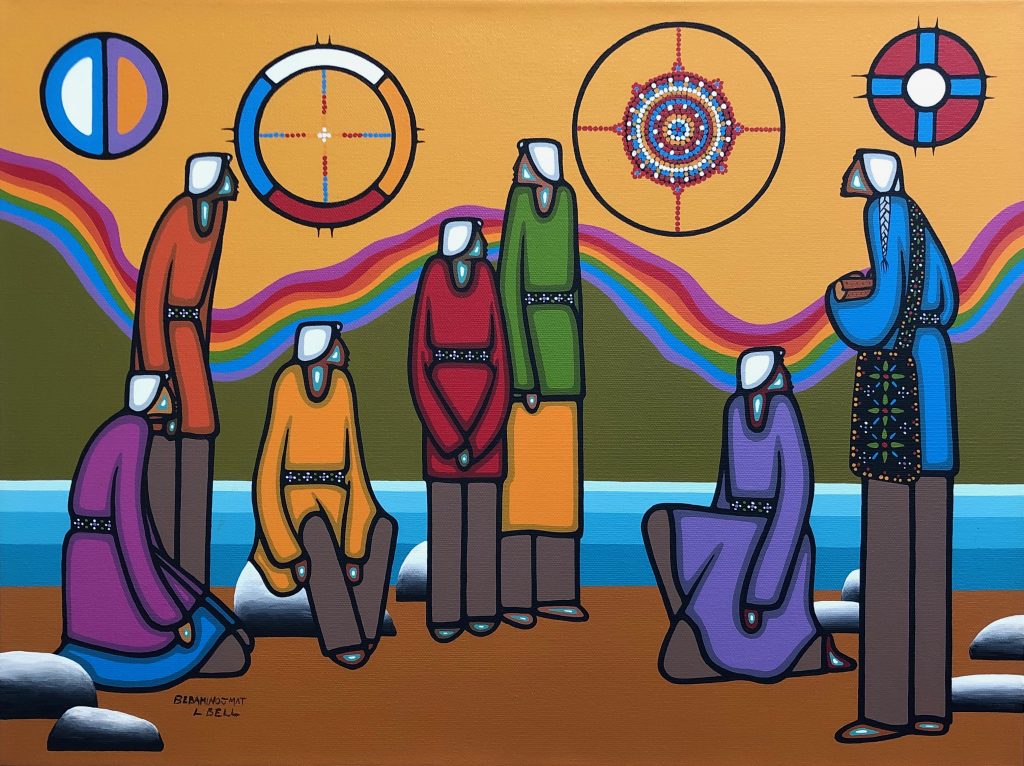 Truth and Reconciliation
In April 2017, Rainbow District School Board passed a motion acknowledging the work of the Truth and Reconciliation Commission and committing to key recommendations as they relate to education.
Under the guidance of the First Nations Advisory Committee and through broad community consultations led by Nbisiing Consulting, the Truth and Reconciliation: Commitment to Action plan was developed.
The plan, which was adopted by the Board on July 3, 2018, was formally launched on August 30, 2019. The cover of the plan features an original painting by First Nation artist Leland Bell – Bebaminojimat entitled "Gesture of Goodwill".
Click the link below to access The Truth and Reconciliation: Commitment to Action plan.
Indigenous Education Newsletter
Learn about the wonderful things happening in Rainbow Schools in regards to truth and reconciliation in our newsletter below.